Tell people why fuel prices were raised
Cabinet asks energy ministry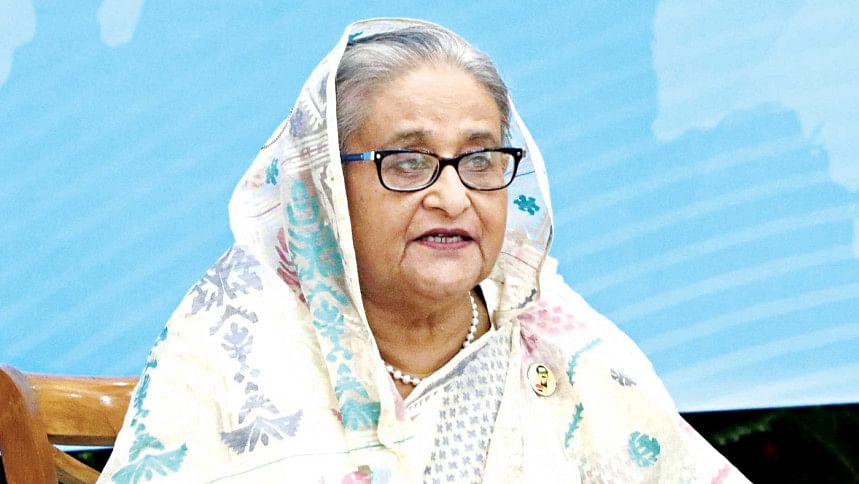 The cabinet has directed the energy ministry to make it clear to people the reason behind the recent fuel price hike.
The directive came from yesterday's cabinet meeting presided over by Prime Minister Sheikh Hasina.
"They [energy ministry and BPC] have already made a statement over [the fuel price hike] before the press. They are asked to clarify again in the shortest possible time," said Cabinet Secretary Khandker Anwarul Islam while briefing the media after the meeting.
Anwarul said the Bangladesh Petroleum Corporation chairman had given details recently.
In reply to a query whether the prime minister had issued any directives as the fuel prices were taking a toll on people, he said, "They [the ministry or BPC] will make everything clear."
Centre for Policy Dialogue (CPD) on Wednesday said the BPC could have used the Tk 46,858 crore profit it made since 2015 to continue the subsidy on fuel and thus prevent the price hike.
Hours after, BPC Chairman ABM Azad refuted CPD's statement saying that it had made a profit of about Tk 42,992 crore in those years and half of the money was spent on development projects and investment, to pay arrears tax and other purposes.
Drugs Act-2022
Keeping a provision of maximum 10-year jail and Tk 10 lakh fine for producing counterfeit medicines, the cabinet approved in principle the draft of the Drugs Act-2022.
The same punishment will also be applicable for importing medicines without government approval or licence; marketing, stockpiling, selling or showcasing drugs without registration; stealing and selling government's drugs, said Cabinet Secretary Anwarul.
The existing act allows a maximum punishment of three-year jail and Tk 2 lakh fine, he said.
The meeting gave the final endorsement to the draft of the State Acquisition and Tenancy (Amendment) Act-2022, bringing a minor change to the existing law to reduce the number of pending cases.
The cabinet approved in principle the draft of the National Industry Policy, 2022. It cleared the proposal for ratification of two agreements to be signed with Saudi Arabia and Serbia.