Teacher 'harassed by cop for wearing teep'
Police yet to identify him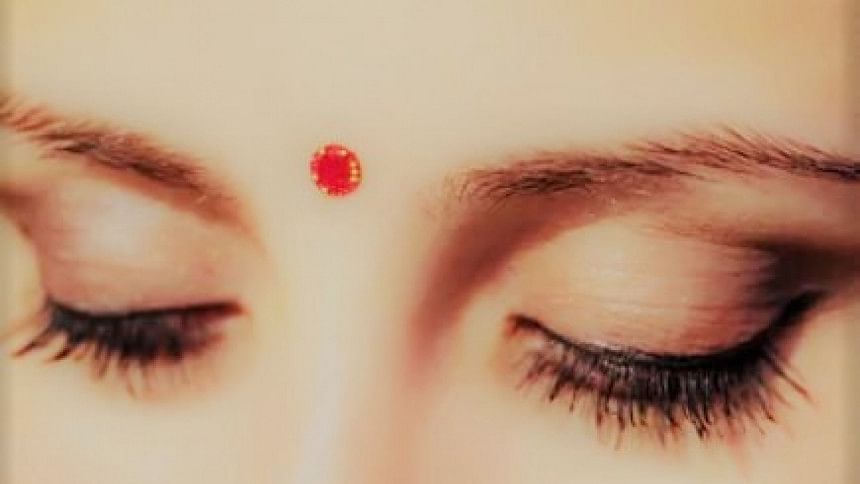 A teacher of Tejgaon College has complained that a policeman harassed and hurled abuse at her after seeing a teep on her forehead while she was going to the campus yesterday morning.
When she protested, he threatened her and tried to run her over with his motorbike, she alleged.
In a written complaint filed with Sher-e-Bangla Nagar Police Station, Lata Samaddar, a lecturer of the college's theatre and media studies department, said the incident took place in front of Shezan Point shopping mall around 8:30am.
The teacher, who is the wife of Dhaka University professor Malay Bala, said she came to Farmgate area by rickshaw from her residence and then started walking towards Tejgaon College.
"A policeman in uniform was sitting there on a parked motorbike. When I was passing by, he started harassing me, seeing a teep on my forehead, and hurled abuse at me. As I protested, he started the bike and tried to run me over. I tried to move away but got injured severely by falling down," she said in the complaint.
She also mentioned the bike's number in the complaint.
After the incident, she went to three on-duty traffic policemen who advised her to file the complaint, she added.
Contacted, Utpal Barua, officer-in-charge of Sher-e-Bangla Nagar Police Station, said they could not identify the policeman yet.
"We are checking the CCTV footage in the area. The motorbike number she mentioned was incomplete. We are trying to identify whether he was really a policeman or not," the OC said.
Talking to The Daily Star, Prof Malay Bala, said they want police to take immediate steps to identify the culprit and arrest him as soon as possible.