'Taqsem has turned Wasa into a den of corruption'
Says its chairman in letter to LGRD ministry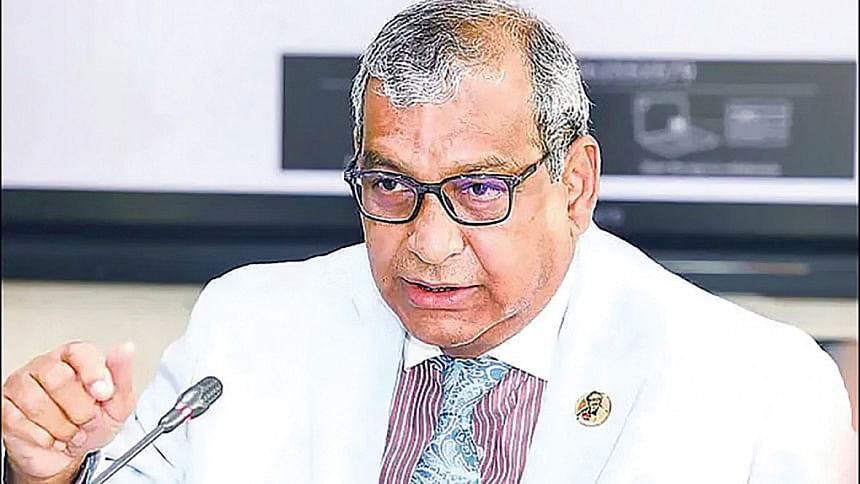 Dhaka Wasa Managing Director Taqsem A Khan has turned the state-run agency into "a den of corruption", according to an allegation made by Dhaka Wasa Chairman Gholam Mostafa.
Taqsem runs the administration in an autocratic manner, bypassing the board, Mostafa wrote in a letter to the secretary of the local government ministry yesterday.
He brought several other allegations against Taqsem, and sought directives from the secretary.
Only five days ago, three associations of employees of Dhaka Water Supply and Sewerage Authority wrote to the LGRD ministry demanding immediate action against Mostafa for "tarnishing the image of Wasa" on a TV talk show.
In yesterday's letter, the board chairman said as per the Wasa Act-1996, there is an obligation to convene a board meeting every two months. But the managing director often ignores this obligation.
After Mostafa's talk show appearance, Taqsem, who was abroad at that time, tried to force the employees to form human chains against Mostafa. After he failed to do so, Taqsem had employee associations file a complaint against him with the LGRD ministry, read the letter.
Mostafa's letter read, "The list of his [Taqsem's] irregularities and misrule is so long that it is not possible to write them here."
Taqsem runs Wasa as he wishes and the internal situation in Dhaka Wasa is very bad, read the letter.
"He terminated those who raised voices against him. Hundreds of such incidents happened in the past. Therefore, no one dares to speak against him for fear of getting fired. A government agency cannot run this way.
"Dhaka Wasa is being run bypassing the board and the board's decision," it added.
When this correspondent called Taqsem, he rejected the call. In his reply to a text message, he wrote, "Sorry, I can't talk right now."