Swapan shows it can work in Bangladesh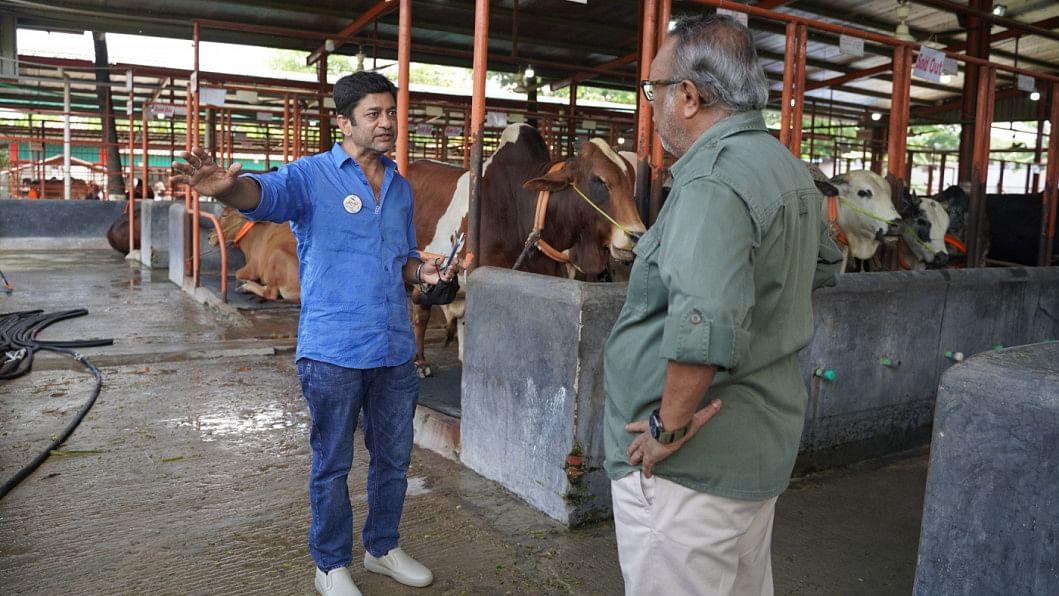 Lutfar Rahman Swapan had been abroad for a long time. After returning home, he started a cattle farm he had been dreaming about.
I heard so many stories about this young entrepreneur. I decided to visit his farm, SS Cattle Farm, in Dashergaon area of Narayanganj's Bandar upazila. In my last article, I had promised a write up on the demand of sacrificial animals, market preparations and other relevant issues ahead of the Eid-ul-Azha. Today, I have the honour to introduce you to Lutfar Rahman Swapan, a dreamer of livestock farming in the country.
The big sheds of the farm made it look like an industrial factory from the outside. In fact, the big cattle farm is similar to those I have seen in the developed countries. Swapan has tried to build his farm by using the experiences he gained abroad.
Swapan joined farming back in 2007. Starting his cattle farm out of passion, he carried out a lot of experimental work. He started tidying up the farm a couple of years ago with cent percent commercial thinking. This huge cattle farm has been built based on fine calculations of an investment oriented agro-industry.
Out of his 360 cattle heads, 300 of local and foreign breeds are being reared in the farm built on 8 bigha (5 acres) of land. It also has dairy cows, buffaloes, goats and sheep. The unit for fattening cows is the largest. Cows of different breeds, colours and sizes are reared here considering the needs of all segment of buyers. This year, about 70 percent of the cows are ready for being sacrificed during Eid and most of them have been sold.
Swapan said the news of organic fattening and business integrity have already reached the consumers and buyers. Experimental rearing of cows has been going on in the farm. There are cows of Nepali, Australian, Friesian and Brahma breeds in different sheds. They are of different shapes and colours and they look really attractive. Also, there are small cows of native breeds. There are cows of Bhutanese, Goyal (mountain cow) and other dairy breeds.
The cows are fed mainly grass, rice straw, khail (oil-cake), rice, rice husk, and pulses. Some other necessary ingredients are being used in making the feed nutritious. All these conventional nutritious cow feed are playing a major role in organic fattening of cattle.
Swapan says many buyers in the country are still sceptical about organic fattening or rearing of cows. He blames dishonest farmers for bringing a bad name to this trade. He, however, said people are becoming much more aware of it nowadays than before. He firmly believes his farm will be fully organic.
Despite being financially stable and quite established, Swapan has turned to agriculture from his lavish urban life. He came home to start his farm drawing inspiration from many successful agricultural events.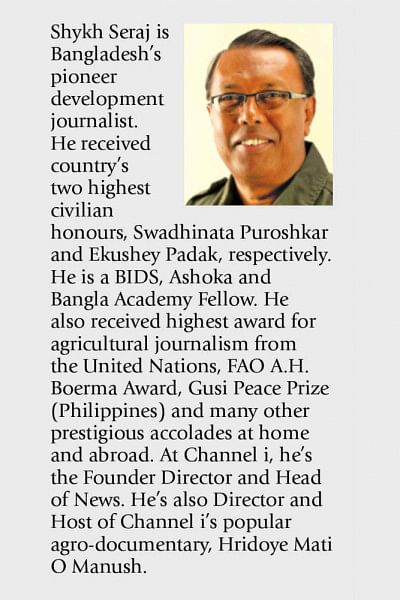 Dear readers, Holy Eid-ul-Azha is an occasion of sacrifice. Purity or organic breeding is often forgotten because people are now desperate for doing business to earn more money by spending less. But Islam teaches us honesty, purity and sacrifice. A large number of seasonal farms are established across the country ahead of Eid-ul-Azha. I would like to say that those who love agriculture and building farms with a pure heart cannot take any harmful initiative in any way. But only a small group of people forgets about the welfare of the general people just to make a quick buck.
I believe that the situation has changed a lot. Swapan's conviction and his farm initiative give me the hope that many new farms will be built looking at his success and many will learn from his thoughts. People are not well in this pandemic. The country's farmers are still worried because online and offline (physical) sales of sacrificial cows have not received a good response so far. But I think the situation will change soon. Everyone hopes that the desired number of cows will be marketed at the last moment and cattle farmers will be safe from all crises. I convey Eid-ul-Azha greetings to all our farmers and my readers in advance.