Sundarbans can play vital role in climate mitigation
Says British envoy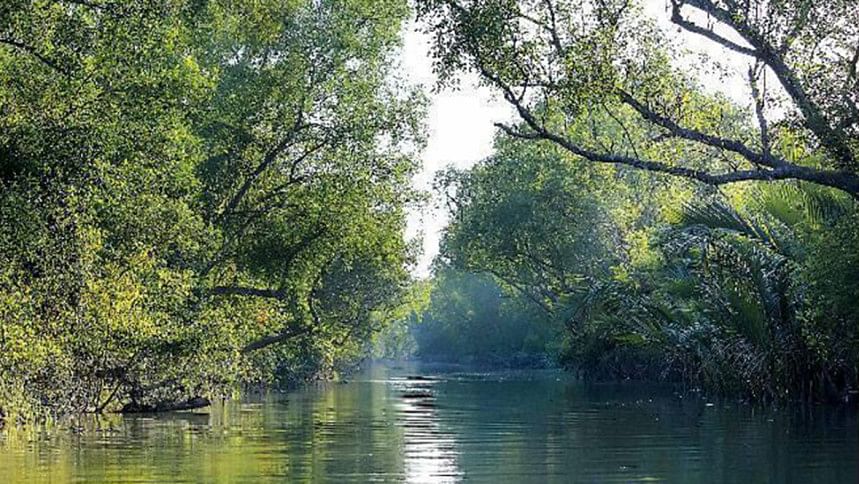 The Sundarbans can play a major role in climate adaptation and mitigation, as it has been protecting the Southwest coast of Bangladesh from tropical storms for years, said British High Commissioner Robert Chatterton Dickson at a webinar yesterday.
Speaking as the chief guest, he said the largest mangrove forest in the world is an example for its role in climate adaptation and mitigation.
The webinar, titled "Addressing the Goals of COP-26 in South Asian Context", was organised by the Center For Governance Studies.
He also said they have in front of them extraordinary scientific evidence about the scale of the climate emergency, as well as what could happen if the world can't keep the rise in global temperature under 1.5 degree Celsius, in line with the Paris Climate Agreement.
Dickson said over 2021 to 2025, developed countries are committed to deliver 16 billion dollars as climate fund, 50 percent
of which will be spent for adaptation.
However, Prof Rashed Al Mahmud Titumir, of DU's development studies department, said climate fund pledges from developed countries without any effective measures won't help vulnerable countries tackle climate change.
Syeda Rizwana Hasan, chief executive of Bangladesh Environmental Lawyers Association, said the world is faced with the climate disaster simply because rich countries opt to make money without considering the environment.
Environmentalist Atik Rahman, Al Mobasshar Hussain, and Iqbal Habib from Bangladesh Paribesh Andolon also spoke at the webinar, chaired by CGS chairperson and entomologist Manjur A Chowdhury.