"Strongly condemn insult of Prophet, inciting chaos here won't be tolerated"
Information Minister says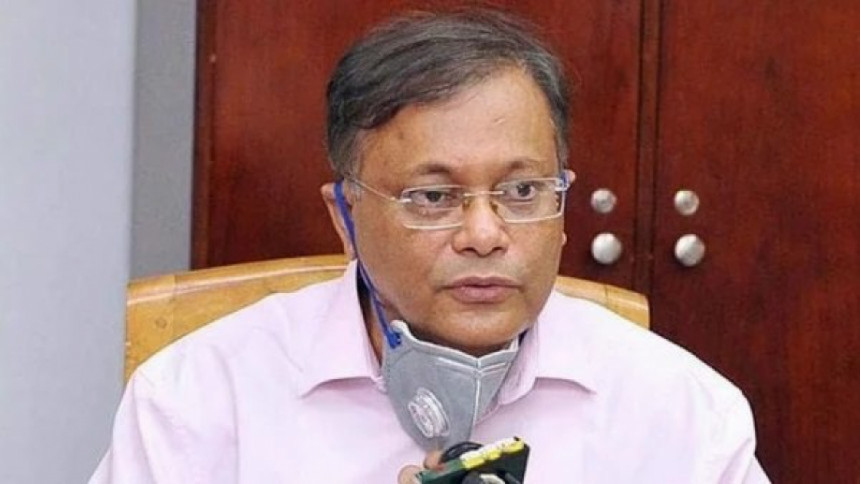 Information and Broadcasting Minister Dr Hasan Mahmud has thanked the government of India for taking action against the persons who made controversial remarks against Prophet Muhammad (PBUH).
"We strongly condemn the insult of Prophet Muhammad (PBUH) wherever it happens. The government of India has taken legal action against those who made such (derogatory) statements. We extend our gratitude towards the government of India in this regard," he said.
Hasan, also the Awami League (AL) joint general secretary, made the remarks yesterday (June 10, 2022) while addressing a triennial conference of Gaibandha Municipality unit of Awami League on the premises of Central Shaheed Minar of the Gaibandha town as chief guest.
The minister also said that strict measures would be taken against any "unnecessary confusion or incitement" over incidents.
"We do not tolerate offending any religion and if anyone tries to create chaos in this country over the incidents of other countries, it will be controlled with iron hands," he warned.
No government of the past has done what Father of the Nation Bangabandhu Sheikh Mujibur Rahman's worthy daughter Prime Minister Sheikh Hasina has done for Islam, he added.
No one has established an independent Islamic Arabic University while the daughter of Bangabandhu has made it fulfilling the hundred-year-old demand of Alem Ulama of the country, he said.
The premier also recognised many-year-old Qawmi Madrasah and gave government jobs to those who passed from it, he said, adding that Alems of one lakh mosque-based Maktabs established across the country are getting an allowance of Taka 5,200.
Hajj immigration is now become much easier in Dhaka and 560 model mosques have been established in each district and upazila, which no one ever imagined, he continued.
Praising the incumbent government's development activities, he said the overall development of the country in last 13.5 years under the leadership of the Prime Minister Sheikh Hasina has been praised by the world but BNP cannot tolerate the country's current development spree.
As a result, they continue to hatch their conspiracies to make the state failed, he said.
General Secretary of district Awami League Abu Bakar Siddique was the main discussant in the function while president of Gaibandha Poura Awami League Advocate Shah Masud Zahangir Kabir Milon presided over the function.
Organising Secretary of Awami League Md Shakhawat Hossain Shafique, Central Awami League Members Syed Abdul Awal Shamim, Hosne Ara Lutfa Dahlia and Advocate Safura Begum Rumi and Mahabub Ara Begum Gini, MP, addressed the conference as the special guests.