Stop financing fossil fuel
CPD urges G7 countries ahead of 49th summit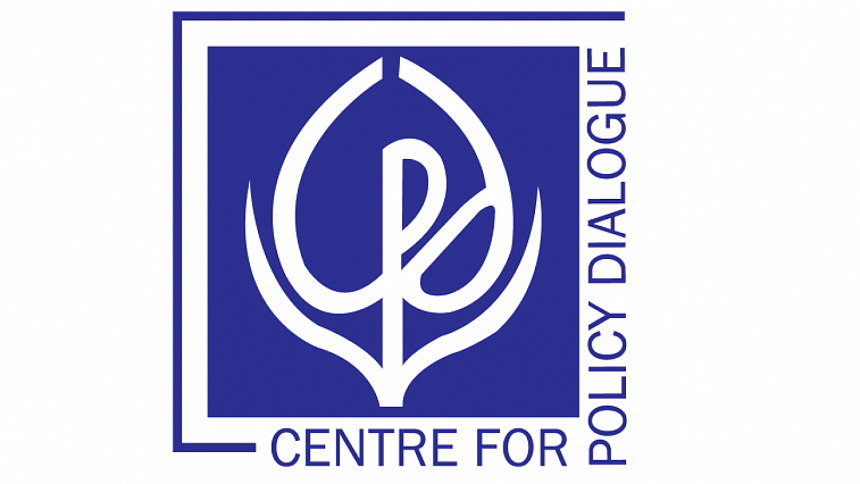 G7 countries should stop investment in coal and LNG based projects in developing countries like Bangladesh. LNG should not be used as a long-term transitional fuel.
Centre for Policy Dialogue (CPD) yesterday called for global initiatives to stop financing fossil fuel-based power projects immediately and to emphasise the investment in renewable energy.
The think tank also urged global leaders to support Bangladesh technically and financially to meet the ambitious target to convert 40 percent of its total energy sources into renewables by 2040.
CPD organised a dialogue at a city hotel ahead of the 49th G7 Summit, which is scheduled to be held on May 19 to 21 in Japan's Hiroshima. The US, UK, Canada, France, Germany, Italy and Japan are the members of G7.
"G7 countries should stop investment in coal and LNG (liquified natural gas) based projects in developing countries like Bangladesh. LNG should not be used as a long-term transitional fuel," said Khondaker Golam Moazzem, research director at CPD.
In the keynote paper, he said, "The commitments [to phasing out the fossil fuel] from the leading countries are currently stagnant, with some countries moving in opposite directions," he said.
According to CPD, the global commitment to climate financing should be increased to $100 billion per year and at least 50 percent of the allocation should be for renewable energy financing.
"The use of untested, debatable, and expensive technologies like hydrogen fuel and ammonia should not be imposed on developing countries," Moazzem added.
Bangladesh is preparing the integrated energy and power sector master plan with the help of Japan International Cooperation Agency (JICA), which includes hydrogen and ammonia as the upcoming renewable energy technologies.
However, Tatsuya Machida, Deputy Chief of Mission at the Embassy of Japan in Bangladesh, claimed that though the master plan is going to be an ambitious one, it will incorporate a realistic plan.
Replying to a question about financing the Matarbari coal-based power plant in Cox's Bazar, which is impacting the biodiversity and livelihood of locals, Machida said, "It's true that our project in Matarbari will entirely change the landscapes, but it was the best option in our hand due to the geographical position… a deep-sea port is going to be developed there."
Florian Höllen, Head of Cooperation, Embassy of the Federal Republic of Germany, said Bangladesh has some companies like Walton which have a global presence and the potential to produce advanced renewable technologies based the local and cheaper resources.
Regarding the import of renewable technologies, he suggested exempting the extended import duty and VATs and incentivising renewable energy technologies.
Matt Cannell, Acting High Commissioner of the British High Commission, said, "Bangladesh should try to leverage more financing out of the International Financial Institutions (IFIs) system for energy security, scaling up Green Climate Fund, IMF Resilience and Sustainability Trust and Climate Finance Task Force."
Tanvir Shakil Joy, member of the Parliamentary Standing Committee on Ministry of Environment, Forest and Climate Change, said, "Our plans regarding the transition to renewable energy need to be implemented and coordinated appropriately so that the livelihoods of the common people do not get hampered."
Fahmida Khatun, executive director at CPD, chaired the session, while former Buet Prof Ijaz Hossain, SREDA's Director Syed Mohammad Aminur Rahman also joined.