Sreemangal crying for tourists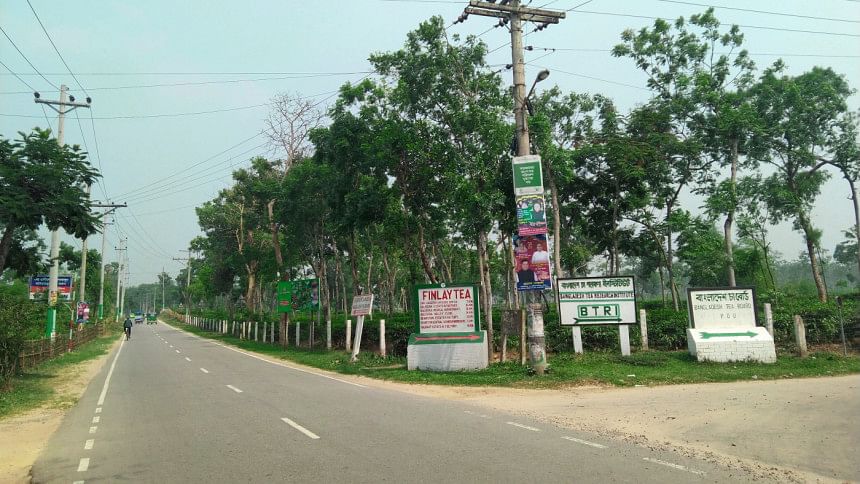 While hotel, resorts, and restaurants in Moulvibazar's Sreemangal were fully prepared to welcome travellers during this Eid vacation, only a few visitors have confirmed their bookings.
"I have cancelled three major bookings so far. Usually, 80-90 percent of our bookings are confirmed by the first 15 days of Ramadan, and we were fully booked during the Eid holiday last year. This time, we could only confirm 30 percent of the reservations," said Shamsul Haque, general secretary of Sreemangal Tourism Service Organisation.
"Many people have chosen to stay home during this holiday season due to approaching SSC examinations and the rising temperatures, which caused the region's hospitality industry's revenue to drop drastically, he added.
The Bangladesh Wildlife Service Foundation, Hail Haor, Baikka Beel, Bird Park, Nilakantha Seven Color Tea Cabin, Tea Maiden Sculpture, and Slaughter House-71 are just a few of the several tourist attractions and parks that can be found in Sreemangal in addition to the stunning greenery of the tea-estates.
This upazila is also home to the Lal Pahar, Shankar Tila, Garam Tila, Hariura Lake, Dinston War Cemetery, Harinchhara Golf Course, the beautiful Jannatul Ferdous Mosque, Madhabkunda and Hamham waterfalls, and Hakaluki and Kawadighi Haor sites.
"The coronavirus epidemic seriously weakened Sreemangal's tourism economy, and the hotel owners made few efforts to upgrade their facilities since then. In spite of the region's stunning scenery, this is one of the main reasons why visitors have steered away from this place," said Saju Marchiang, a tour guide in the area.
Many tour guides also have decided to take up a different profession, he added.
It has been challenging for the operators to make significant investments in modernising their facilities. Numerous hotels, restaurants, and other tourist attractions have chosen to permanently close due to declining revenues with each passing year.
"In order to invest in this area, we had to take out bank loans. But now that there are fewer visitors, we are worried about the future," said Mishba Uddin, director of Hotel Green.
"The tourism sector in Sreemangal needs to be improved, and the government must step in. Along with enhanced security, this district requires stronger communication and transportation facilities. Otherwise, we will lose it all."
Pradeep Kumar Chakrabaty, officer-in-charge of Tourist Police Sreemangal Zone, said "A large number of tourists visit Moulvibazar during the Eid holidays. To ensure their safety, a quick response team has been created by our tourist police. Many of us had to sacrifice our Eid holidays but all in vain now."