Short in stature, big in heart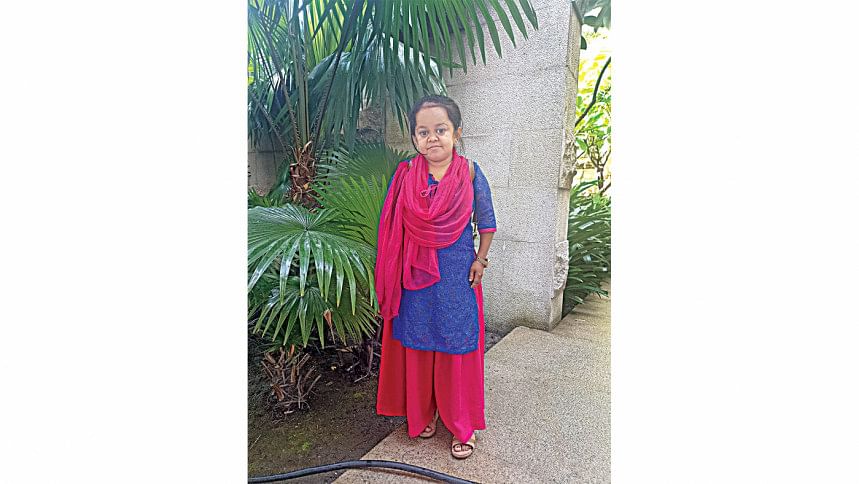 Shantona's parents started worrying about her height when she was four years old, as she was not growing as tall as the other children of her age.
After a detailed examination by doctors, it was confirmed that she had dwarfism, a genetic condition that can also be caused by growth hormone deficiency.
Her parents could not afford her education beyond 4th grade. She needed assistance in school and would often be mocked by other students.
Struggling to make ends meet, they gave her away to an uncle, who was in the entertainment business. Shantona was given dance training and she started performing at weddings and cultural events all over the country.
"Initially, I used to enjoy that life. I could travel frequently, I was earning and people praised my performance," said 22-year-old Shantona.
However, it got increasingly harder as she grew older.
"I started to realise that I was being made fun of for my height. But I had no choice other than to keep performing as that was my only way to financially support my parents."
"My uncle earned a whole lot of money from my act. However, he would only give a small portion of my earning to my mother," added Shantona.
When Shantona was 10 years old, she had to stop performing as she was diagnosed with excessive fluids in her kidneys, along with regular headaches and hormonal issues.
"I had to perform two to three days at a stretch. After every performance, I would suffer from sore muscles and pain," Shantona said.
However, she still attends shows occasionally when faced with financial struggles.
A few years ago, she became involved with different disability development organisations in the capital's Mirpur and gained awareness regarding the government allowances for people like her.
Currently, she receives Tk 750 monthly, which is given every three months.
"How can a person survive with this amount in this economy?" she asked.
She also said the receivers do not get the allowance amount in time. After awareness related to the issues dawned on her, she started working for three organisations and attending policy advocacy meetings
"I try to help other people with disabilities get wheelchairs, financial aid and support," she said.
Around six months ago, Shantona was able to get a loan of Tk 30,000 from an organisation that provides loans to persons with disabilities, through which she bought a secondhand battery-driven auto rickshaw.
Since she is unable to drive it herself, she rented it to a driver. The auto-rickshaw earns her around Tk 3,000 monthly. She is yet to repay the loan.
Around six months ago, her entire family was abandoned by her father. Life is becoming increasingly difficult for Shantona as she has to support her younger brother and bedridden mother as well, with this little income.
Shantona believes that even if she could complete her education, it would be hard for her to manage a job because of her condition and the stigma attached to it.
"If the government could arrange rehabilitation and employment opportunities for people with disabilities, our lives would get better," she said.
All Shantona hopes for is an accessible society, where her height will not be a barrier to any opportunity.