"Rumour" over shifting Dhanmondi branch
Viqarunnisa students block Mirpur Road
Students and guardians of Viqarunnisa Noon School today blocked Mirpur Road in Dhanmondi-7, following a "rumour" that the local branch of the renowned institution will be shifted from the area .
They also urged the authorities to set up a permanent campus in Dhanmondi area.
Witnesses said a section of students and guardians of school's Dhanmondi branch first formed a human chain in front of the institution around 12pm.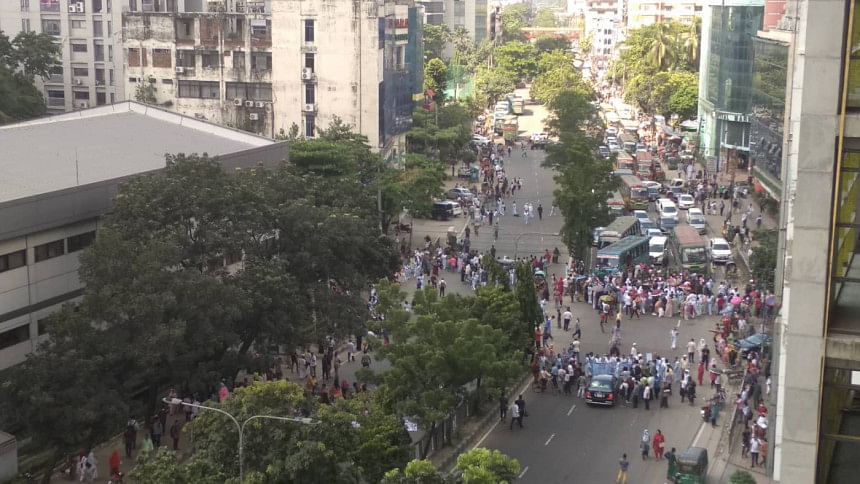 Later, they marched forward and blocked the road, creating a tailback in the nearby areas, they said.
"We are on the streets as we came to know that the authorities are planning to shut the branch and shift the students to other branches. This move will create problems as we live in Dhanmondi for long," said a guardian.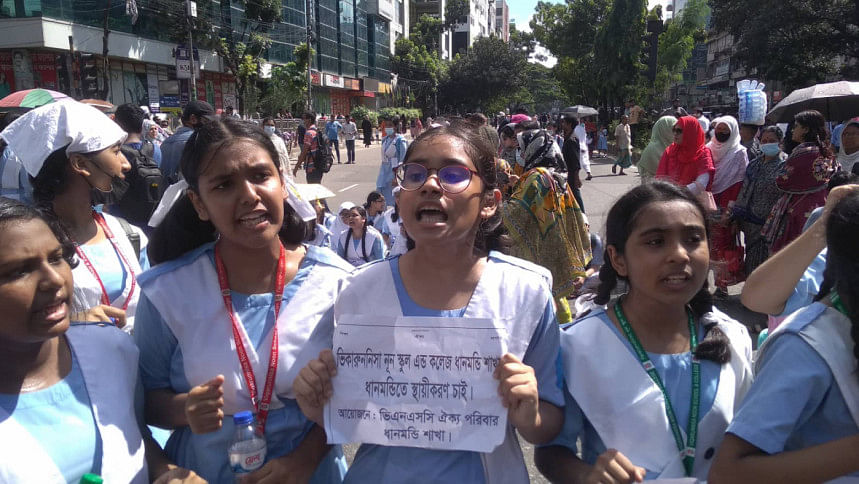 "We do not want to go elsewhere. We want a parament campus in Dhanmondi," said a student.
Ekram Ali Mia, officer-in-charge of Dhanmondi Police Station, said they rushed to the spot after a section of student blocked the road.
Contacted, Viqarunnisa Noon School and College Principal Kamrun Nahar said they have no plan to shift its Dhanmondi branch right now.
The authorities did not issue any notice in this regard, she said.
Someone might be trying to get benefit through spreading the rumour ahead of the guardian's election of the institution, the principal added.