Security high in Ctg for PM's rally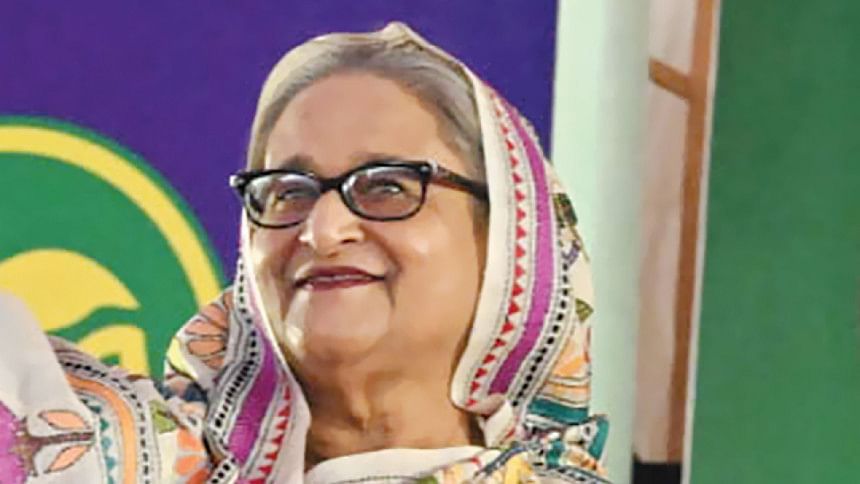 The law enforcers have beefed up security in Chattogram as Prime Minister Sheikh Hasina, also president of the ruling Awami League, is scheduled to address a rally in the port city today.
The rally venue, Polo Ground, and its adjacent areas are full of personnel of different security agencies to ensure safety of Hasina.
Chattogram Metropolitan Police deployed more than 7,000 policemen across the city, installed temporary check posts, and restricted public movement near the venue. They were also raiding different areas in the city.
"Besides 7,000 police personnel, CCTV cameras and drones will be used for surveillance in and outside the venue," said CMP Commissioner Krishna Pada Roy.
As there will be a huge gathering, traffic flow will be controlled near the venue and their will be diversions, he added.
According the sources in administration, Hasina will inaugurate some 30 development projects and lay foundation stones of four others.
Meanwhile, leaders and activists of the AL and its associate organisations have started pouring in the port city to attend the rally, making many residential hotels packed.
After observing the overall situation, Information Minister Hasan Mahmud, also joint general secretary of the AL, said, "We assume the number of people would be eight to ten times more than the venue's capacity."
AJM Nasir Uddin, general secretary of Chattogram city unit the AL, said, "The city unit and north and south district units of the AL have been jointly working to make the rally a success.
"Preparatory meetings have been held in all organisational units in this connection."
Besides, publicity is being conducted in the city and in the upazilas to encourage people to join the rally, he added.