Sajeeb Wazed hands over youth award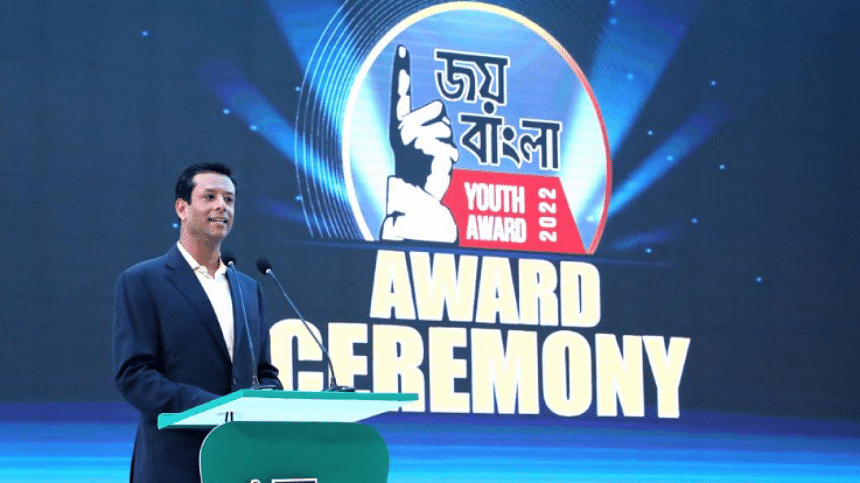 Prime Minister's ICT Adviser and CRI Chairperson Sajeeb Wazed Joy yesterday handed over the Joy Bangla Youth Award 2022 among winners.
The award is designed to recognise countrywide young changemakers, help them network among themselves and enhance the services they are already providing to their communities.
Since its inception in November 2014, Young Bangla, the youth wing of Centre for Research and Information, has been conferring Joy Bangla Youth Award to the youths and youth organisations involved in changing the social paradigm in their respective areas.
In the sixth edition of the event, award was given to 10 youth organisations under five categories.
Besides, two persons were conferred with "Lifetime Joy Bangla Youth Award" for their special contributions to the country.