Rohingya refugees: Crisis shouldn't cause regional instability
Says Japanese envoy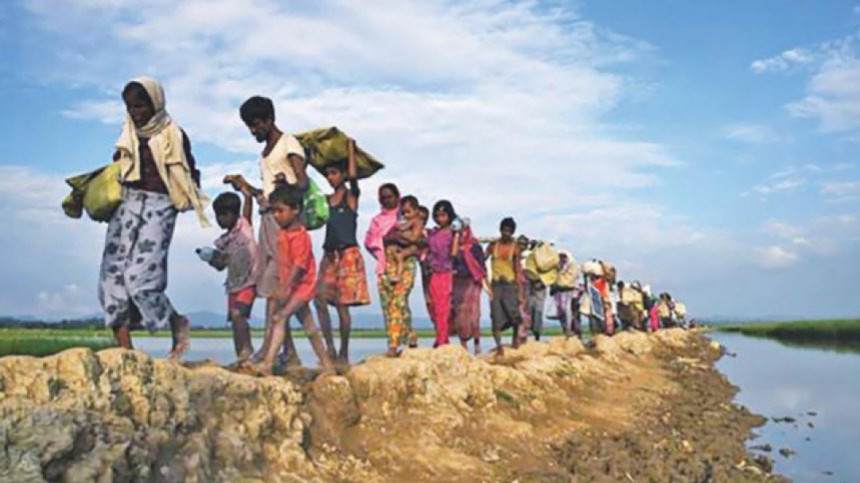 The world should not allow the Rohingya issue to be the cause of instability in the region, said Ito Naoki, the Japanese ambassador to Bangladesh, yesterday.
The Japanese envoy linked the Rohingya solution as part of a free and open Indo-Pacific, a concept that promotes peace and prosperity in the region.
Following the brutal military crackdown in Rakhine state in 2017, there has been a massive influx of Rohingyas to Bangladesh from Myanmar.
Despite repeated diplomatic moves by the world powers in the last five years, not a single Rohingya could be repatriated -- making it a cause of concern for Dhaka.
"We should work for creating an enabling environment in the Rakhine state of Myanmar for early repatriation," he said at the inauguration of a seminar styled "Geopolitics of Indo-Pacific and Reconnecting the Bay of Bengal Littorals" organised by the Bangladesh Institute of International and Strategic Studies and the Japanese Embassy in Dhaka.
Japan is ready to promote connectivity between Cox's Bazar and the Rakhine State of Myanmar for regional economic development, he said, adding that the Bay of Bengal should receive more economic prosperity.
"In this context, Bangladesh is a vital country in geopolitical terms," he said, adding that the country needs to utilise its geographical advantage and economic opportunities fully.
The middle-power countries like Japan can play a leading role that is flexible and tailored to the need of the region, said Faruk Khan, chairman of the parliamentary standing committee on foreign ministry.