River water sharing: Hope appears after 12 years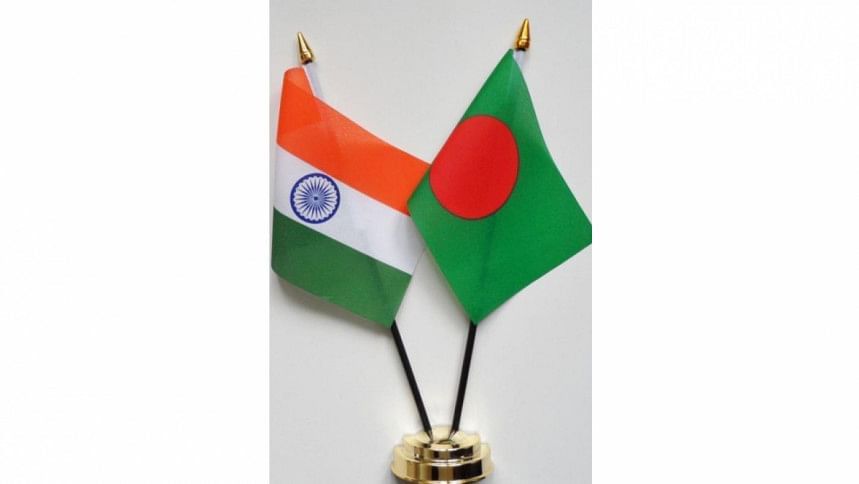 The minister-level meeting of the Bangladesh-India Joint Rivers Commission (JRC) will be held in New Delhi on August 25, raising hopes of progress in water-sharing treaties of the Teesta and six other rivers.
The decision-making meeting, last held 12 years ago, is taking place just ahead of Prime Minister Sheikh Hasina's visit to New Delhi on September 5-6 at the invitation of her Indian counterpart Narendra Modi.
This meeting will be held two days after the secretary-level talks on August 23, said sources at the water resources ministry.
"There is nothing new in the Teesta water-sharing issue as we have already finalised the deal in 2011 and are awaiting its signing," said a top official of the ministry seeking anonymity.
In 2011, water-sharing agreements of the Teesta and Feni rivers were finalised, but not signed.
During the Indian PM's Dhaka visit on March 26-27 last year, Hasina and Modi directed their respective water resources ministries to work towards an early conclusion of the Framework of Interim Agreement on sharing waters of six common rivers.
Apart from the Teesta deal, this time the main focus of JRC talks would be sharing water of six common rivers -- the Muhuri, Monu, Dharla, Khowai, Gumti and Dudhkumar -- said an official working with the JRC, Bangladesh.
Also, the Ganges water-sharing issue will dominate the talks, said officials.
Bangladesh will bring up excavation of the remaining portion of Rahimpur canal so that the water of the Kushiyara river could be properly utilised for irrigation as it was a matter of food security, said sources at the water resources ministry.
"Bangladesh has set up a pump at Rahimpur point in Jakiganj [in Sylhet] to pump water from the Kushiyara to irrigate 5,000 hectares. We will discuss the issue in the upcoming meeting," said a top official of the ministry.
After an agreement in 2011, Bangladesh in 2018 allowed India to withdraw 1.82 cusec of water from the Feni river to meet the demand of drinking water for the people of Tripura's Sabroom town.
Dhaka and Delhi began water-sharing talks on six small rivers in August 2019 after the two countries failed to ink the Teesta deal due to West Bengal Chief Minister Mamata Banerjee's last-minute opposition in 2011.
Bangladesh and India share 54 rivers. The two countries, however, have only one relevant treaty signed in 1996 which oversees the sharing of the Ganges river water.
Malik Fida A Khan, executive director of Center for Environmental and Geographic Information Services and also a member of JRC technical committee, said, "We want to initiate the discussion on next water-sharing treaty of the Ganges. Also, we will discuss about a joint study on the best use of the Padma river water."
The Ganges water-sharing deal will expire in 2026.