Dhaka at risk of major dengue outbreak
DGHS survey shows worrying scenario; experts for swift action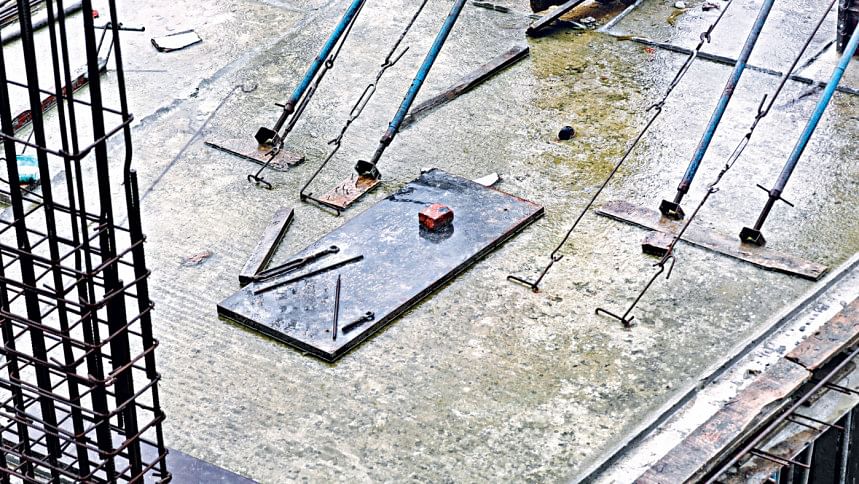 Dhaka is at risk of a major dengue outbreak this year compared to the last couple of years, as clear, stagnant water, the breeding ground for Aedes mosquitoes, at under-construction buildings is abundant this time around.
The scenario came to light after Directorate General of Health Services (DGHS) conducted a pre-monsoon survey between March 23 and April 4.
Experts asked authorities concerned to take immediate steps to address the matter.
"The density [of Aedes mosquitoes] found in pre-monsoon the survey this year is higher than that of 2020 and 2021. So, there is a chance of witnessing a higher number of dengue patients this year," said entomologist Kabirul Bashar of Jahangirnagar University.
It is essential to immediately destroy all breeding grounds like discarded containers to control dengue. This work should start in every ward under leadership of councillors and help from locals, he said.
Of the places where mosquitoes were found, 42.11 percent, the highest, breeding grounds were found at under-construction buildings, while 31.58 percent were at high-rise buildings.
The survey found three Dhaka South City Corporation (DSCC) wards to be at "high risk" and 10 at "medium risk" of an outbreak. Nine wards in Dhaka North City Corporation (DNCC) are at medium risk.
Of the objects that harboured mosquitoes, 23.98 were flooded floors, 21.64 percent plastic drums, 10.53 percent buckets, 10.53 percent water tanks (cement), and 4.09 percent flower tubs.
According to data of DGHS control room, 199 dengue patients were hospitalised in different hospitals across the country till yesterday. It was 28,429 in 2021 and 1,405 in 2020.
Entomologist Manzur A Chowdhury suggested reintroducing "10 minutes at 10:00am every Saturday", the campaign for cleaning houses, as it will be helpful to destroy breeding grounds.
Due to early rain this year, breeding grounds have already been generated, he said.
Dr Md Ekramul Haque, deputy programme manager of malaria and ATD control programme at DGHS, said to control Aedes mosquitoes, an integrated initiative, especially involving locals, is crucial.
TACKLING DENGUE WITH GUPPY FISH
Apart from its regular activities, DNCC has released huge quantities of guppy fish in different water bodies.
"We have been releasing guppy fish for the last two months in canals, other water bodies and drains of DNCC areas, and have already covered 90 percent of the locations," said DNCC Chief Health Officer Brig Gen Md Zobaidur Rahman. "The fish eat mosquito larvae, and we are getting good results already."
"We have also cleaned all water bodies and canals under DNCC and kept some workers for each of the spots for monitoring and taking steps," he said.
DNCC is also putting novaluron tablets in water meters at homes, which will prevent growth of Aedes mosquitoes for 90 days. Novaluron is an insect growth regulator, which slowly kills insects over a few days by disrupting their normal growth.
Meanwhile, DSCC is conducting a three-day special drive in seven of its wards. The drive started yesterday and will continue till Thursday.