Rice import duty slashed
Govt reduces it to 25pc from 62.5pc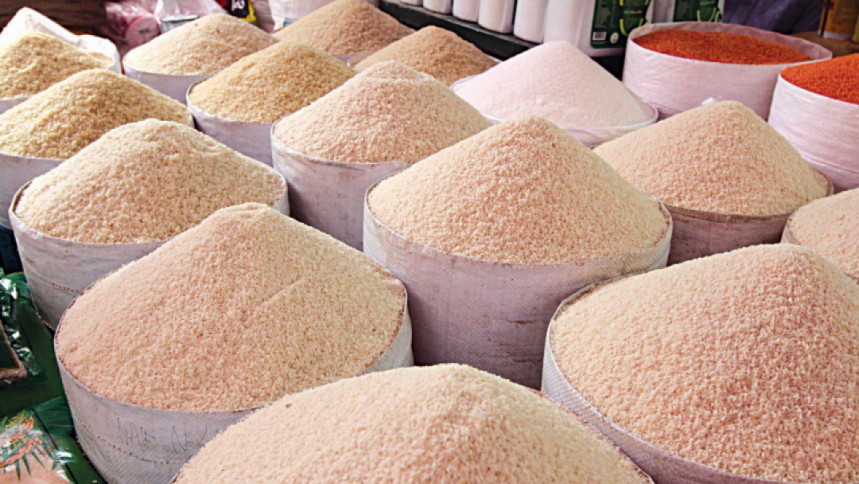 The government has slashed import duty on rice until October 31 to help increase the supply of the staple and stabilise the domestic market, according to a notification issued yesterday.
Importers will be able to bring in rice paying 25 percent duty, down from 62.5 percent, said Internal Resources Division under the finance ministry.
Rice importers would, however, require permits for every consignment from the food ministry.
The new import duty comes into effect immediately.
"We have reduced the import duty in line with the recommendation of the food ministry to facilitate rice imports and arrest price spiral," said a senior official of the IRD.
In its notification, the IRD said after being cleared by the food ministry, importers would have to just pay the 15 percent regulatory duty, 5 percent advance tax and 5 percent advance income tax.
There would be no customs duty.
Customs duty was 25 percent and regulatory duty was 25 percent before.
The move comes high on the heels of a price spiral during peak Boro season and amid speculation of crop loss due to floods and inclement weather. Illegal hoarding has also been blamed for high prices.
Prices of all sorts of rice shot up over one month.
Retailers sold fine rice for Tk 64-80 a kg yesterday, up 14 percent from a month ago. Prices of coarse rice edged up 8.6 percent to Tk 48-53 a kg during the same period, according to Trading Corporation of Bangladesh.
Until June 22 of the current fiscal year, Bangladesh imported 9.89 lakh tonnes of rice, including the 6.83 lakh tonnes the government imported itself, says food ministry data.
In the first two crop seasons -- Aush and Aman -- of this fiscal year, rice production grew one percent year-on-year to 1.79 crore tonnes, according to Bangladesh Bureau of Statistics.
Agricultural officials earlier said Boro production would be over 2 crore tonnes this year and the total production of the grain was expected to be around 3.8 crore tonnes.
Bangladesh had allowed rice import at reduced customs duty and taxes between August 12 and October 30 last year.
Rice import was 13.59 lakh tonnes in fiscal 2020-21.