Remitters to get Tk 115.5 per USD as banks introduce incentive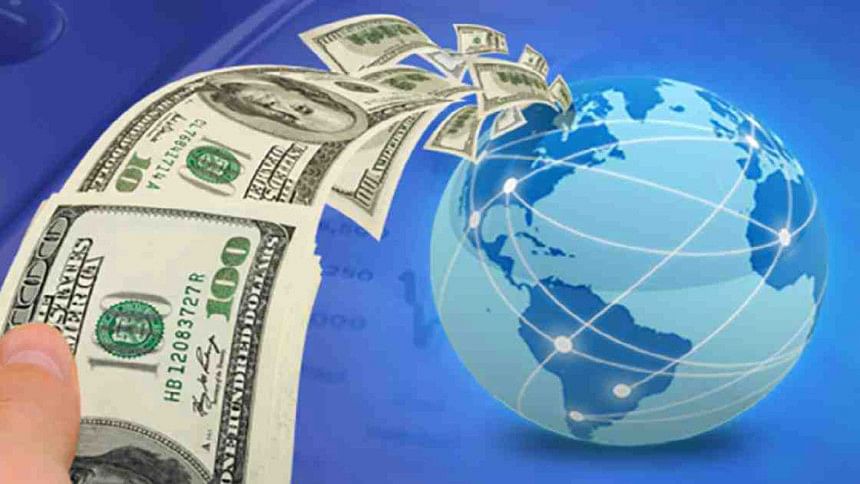 Remitters will receive as high as 2.50 percent in an additional incentive from banks apart from the government's existing cash support as banks have stepped up efforts to give a much-needed fillip to remittance earnings and meet the foreign exchange crisis.
The Bangladesh Foreign Exchange Dealers' Association (Bafeda) and the Association of Bankers, Bangladesh (ABB) took the decision in a joint meeting on Friday.
The new incentive will come into effect today.
Currently, the dollar trades at Tk 110.50 on the interbank exchange market.
In order to attract remittances, the government introduced a 2 percent incentive in 2019 and it was later raised to 2.5 percent. Now banks would provide up to 2.5 percent from their own coffers.
Contacted, Selim RF Hussain, chairman of the ABB and managing director of Brac Bank, said the decision is aimed at giving a much-needed boost to remittance flows.
Remittance is the cheapest source of US dollars for Bangladesh and is a key pillar of the economy. But inflows dropped to a 41-month low of $1.34 billion in September despite a record outflow of workers in recent times.
More than 11.35 lakh Bangladeshis left the country for jobs abroad last year, nearly double of the 6.17 lakh migrant workers who flew to other countries the previous year.
The buying rate of US dollars, except for remittances, remains unchanged at Tk 110 and the selling rate at Tk 110.50, according to Hussain.
The inter-bank exchange rate was Tk 85.8 in January last year.
The US currency has been gaining against the taka for the past one and a half years amid depleting foreign exchange reserves, driven by higher import bills against lower-than-expected remittance and export receipts.