Remittance Inflow: Hundi, layoffs pull it down
Experts also cite sharp drop in recruitment amid pandemic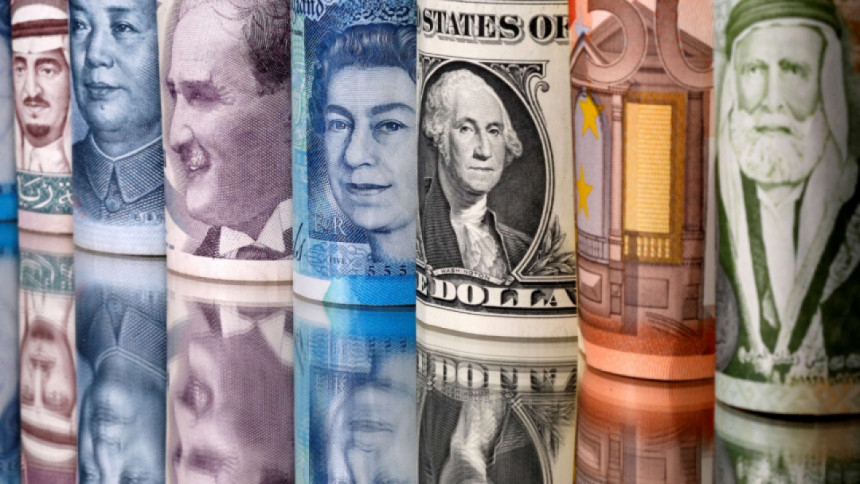 "The dip in remittance through formal channels will create pressure on the government's foreign currency reserve and exchange rate. Since remittance is crucial for the government, there is reason to worry."
The worrying dip in remittance flow in recent months is the result of a reemergence of illegal channels of money transfer after the coronavirus restrictions were lifted, a sharp decline in overseas recruitment, and layoffs, experts said.
From July-September, the country received about $5.4 billion through formal channels, down from about $6.7 billion during the same period last year, according to Bangladesh Bank (BB) data.
Bangladeshis in Saudi Arabia, the United Arab Emirates and Malaysia -- the countries from where most of the remittances come from -- sent home around $932.7 million less than the amount they sent in those three months last year, according to BB and Bureau of Manpower, Employment and Training (BMET).
Also, Bangladesh received $771.6 million less in remittance in the first quarter of 2021-2022 fiscal year compared to the immediate past quarter, BB data says.
Remittance inflow soared in the last fiscal year even as the pandemic wreaked havoc on the global economy. The expats sent home a record $24.7 billion contributing to the country's economic recovery.
Prof Selim Raihan, executive director of South Asian Network on Economic Modeling (SANEM), said the rise in remittance amid the pandemic surprised many.
"What happened was the cash flow took place through formal channels as informal channels like hundi could not operate due to the travel restrictions and shutdown of economies in different countries," he said.
But the informal channels reopened once the restrictions were lifted. "As a result, the formal channels are seeing a decline."
In the last one year or so, many workers could not go abroad and it has left a "cumulative effect" on remittance, he added.
Prof Mustafizur Rahman, distinguished fellow at Centre for Policy Dialogue (CPD), said many expatriates sent home their savings or came back home with those. But it was a one-time phenomenon.
Besides, there are now fewer overseas employment opportunities for migrants, he said.
In 2020, the number of new workers with jobs abroad was 2.17 lakh, down from 7 lakh in 2019, the BMET data said.
SHARP DECLINE
Bangladeshi expatriates from Malaysia sent home about $607.24 million in remittance in July-September, 2020. The amount fell to $290.85 million this year, marking a $316.39 million year-on-year decline.
From Saudi Arabia, migrants remitted over $1.6 billion in the first quarter of last fiscal year while they sent $1.3 billion during the same period this year.
The remittance from the UAE was $752.47 million during July-September last year. But it was $446.17 million this year.
Remittance from the UK and Kuwait saw $64.18 million and $24.33 million year-on-year declines.
Shariful Islam, who sells mobile accessories in Kuala Lumpur, said he sent home 100 ringgit through a bank on October 4.
"I paid five ringgits in service charge while the exchange rate was Tk 20.35," he told The Daily Star over phone. "But you can get at least one taka more for each ringgit if you send money through hundi. Besides, they do not ask for service charges."
Since July 2019, the government has been giving a two percent cash incentive on the amounts sent from abroad. State-run Agrani Bank Limited gave an additional one percent incentive, but stopped the service in September this year.
Shariful said many of his fellow Bangladeshi workers used to send money through Agrani Bank when it was giving the additional incentive.
Mohammad Musa, a Bangladeshi trader in UAE's Ras Al Khaimah, said many of his fellow countrymen were facing job losses and were unable to send home anything.
REASON TO BE WORRY
"The dip in remittance through formal channels will create pressure on the government's foreign currency reserve and exchange rate. Since remittance is crucial for the government, there is reason to worry," said Prof Raihan.
Prof Mustafizur said there should be stronger monitoring by the central bank to discourage the informal channels.
Besides, the government needs to keep the exchange rate stable, he added.
Mohammad Shams-Ul Islam, managing director and chief executive officer of Agrani Bank, said the recent decline is temporary will be short-lived.
He added that the government was considering whether to give three percent incentive on the amounts remitted to Bangladesh.
To encourage remitters, Agrani Bank introduced an app-based service to send money from Singapore, he added.
Speaking at a meeting of the cabinet committee on economic affairs on October 6, Finance Minister AHM Mustafa Kamal said he was hopeful that the remittance flow would return to normalcy in about three months because many Bangladeshis who returned home amid the pandemic are now going back.