Rani Yan Yan recognised as Global Anti-Racism Champion by US State Dept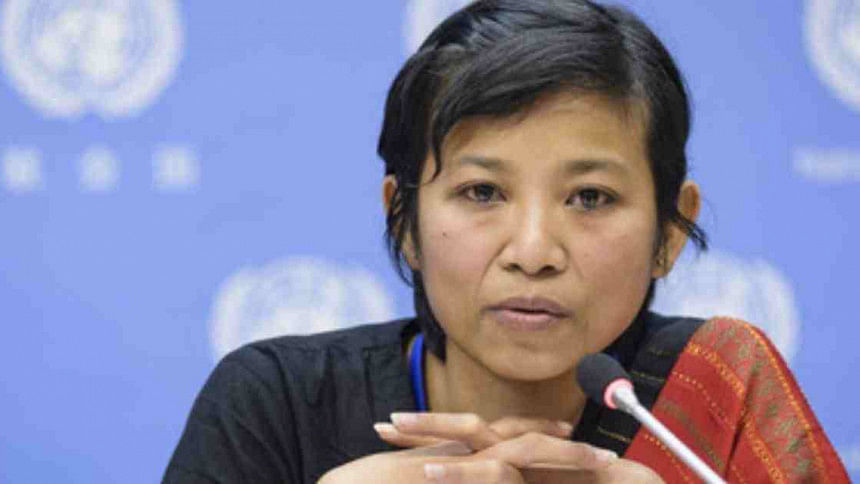 Rani Yan Yan, an Indigenous human rights defender and women's rights activist in Bangladesh, has been named among the winners of the Global Anti-Racism Champions Awards 2023.
The US said she has brought international attention to the plight of her community at great risk to herself.  
Other winners are from Brazil, Tunisia, Peru, Nepal and Moldova.
US Secretary of State Antony J. Blinken will give the first annual Secretary's Global Anti-Racism Champions Awards on August 9.  
This group of global civil society leaders has courageously advanced the human rights of members of marginalised racial, ethnic, and Indigenous communities and combatted systemic racism, discrimination, and xenophobia worldwide, said the US Department of State.
Yan Yan serves as a tribal leader from the Marma Tribe in Bangladesh and actively advocates for vulnerable populations facing discrimination, land grabbing, violence and the adverse effects of climate change, the US said.
As a direct result of Yan Yan's activism, the international community has gained new awareness of the violence committed against minority groups in Bangladesh, according to the US Department of State.
Throughout her career, the US said, Yan Yan has advised and trained domestic and international organisations on climate resiliency and gender equality, researched the political participation of Indigenous women, and mentored youth activists on diversity and social inclusion.  
Yan Yan has emerged as a fearless voice and outspoken advocate for equal rights, despite facing immense discrimination and even violence.