Rani the resilient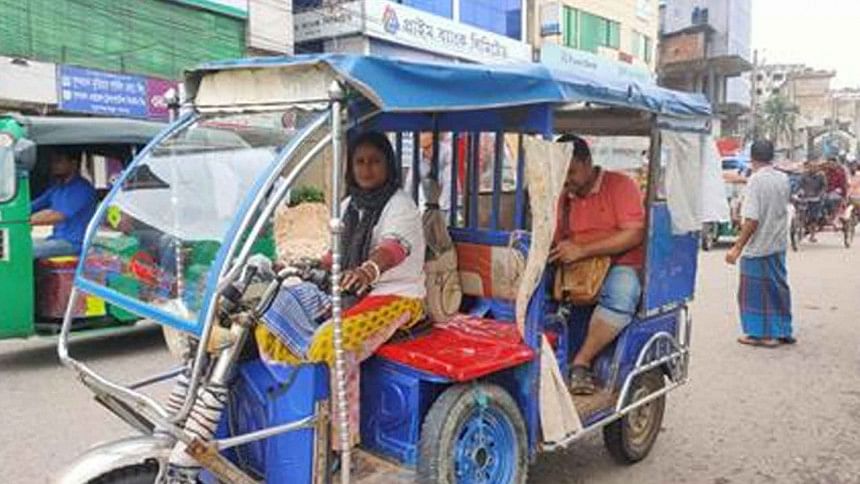 Around 30 years ago, Jatri Rani Barman came to Sunamganj town from a village with her family. Even though they came to the city with new hope, Rani lost her father when she was just a teenager.
After her father's demise, she shouldered all the responsibilities of running her family and took a job at a local tailoring shop.
She even bore the marriage expenses of her two sisters.
At one stage, she thought she should settle in her life and decided to marry her husband Hriday Dutta.
What was supposed to be a happy beginning, turned out to be a living nightmare. Just a few days after her marriage, she found out that her husband abused drugs heavily.
"He used to torture me both mentally and physically. He was a vagabond. He didn't work and took all the money I earned. I even bought him an easy-bike, taking out loans so that he could earn some money," said Rani.
"But all my efforts went in vain. My husband kept torturing me. One day in 2018, he beat me mercilessly and left the house,  never to return again," she said.
"I fell in deep trouble. But I always kept one thing in mind -- that only I hold the solution to my problems."
After her husband left, she was a wreck. She had no money left and was not sure what she would do. The easy-bike she bought him was still there.
One morning out of desperation, Rani came out of her house and tried to operate the vehicle. But it was not an easy task. As she was driving on a narrow road she got stuck.
Slowly by surely, the resilient Rani, now 36 years old, eventually learned how to operate it and became the first female easy-bike rider in her town.
"In the beginning, I faced huge setbacks. All the people around discouraged me. Many hurled abusive words at me. But their words couldn't stop me," said Rani.
"I've been operating this vehicle for around six years now. I drive the easy-bike for around 10 to 12 hours per day. Now, most of the townspeople know me and co-operate with me," she said.
However, working so hard, Rani's physical condition has deteriorated now. The loans she took haven't been paid off yet. Still, a persistent Rani pushes on, working hard to support her family of four.
At present, she lives at a rented house in the town's Nabinagar area  with her son, two daughters and her 73-year-old mother, Swetha Rani  Barman.
Contacted, Sunamganj Jela Nari Parishad President Gauri Bhattacharjee said, "Rani has now become a symbol of inspiration for women. We will extend all-out cooperation and support to her."