Push for early repatriation
Momen urges UN on Rohingyas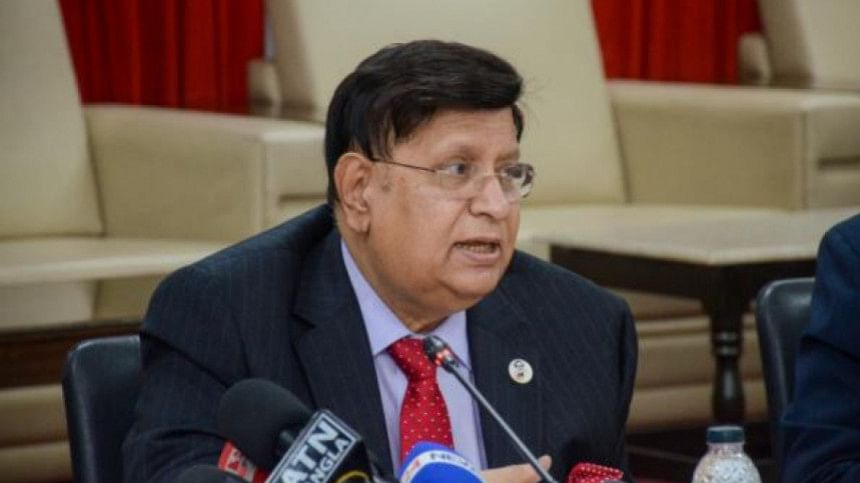 Foreign Minister AK Abdul Momen has urged the UN to take practical actions to ensure early repatriation of Rohingyas to Myanmar.
He made the call when the newly-appointed UN Resident Coordinator to Bangladesh Gwyn Lewis presented her credentials to the minister yesterday at State Guest House Padma.
She handed over a letter from the UN Secretary General António Guterres, thereby officially entering into her new role, succeeding Mia Seppo.The minister thanked UN bodies for standing beside Bangladesh with humanitarian assistance for Rohingyas, but also underscored the importance of starting the work of UN bodies in Bhasan Char, following the signing of an MoU between Bangladesh and UNHCR in October, 2021.
GLOBAL INSTTS NOT DOING ENOUGH
The UN and major global powers are putting little political pressure on Myanmar for Rohingya repatriation, said COAST Foundation, a local NGO in Cox's Bazar.
"We consider voluntary repatriation to be the only solution," said Rezaul Karim Chowdhury, chair of COAST Foundation, in a statement yesterday.
Rezaul said natural resources are at risk of dwindling because of the large population of Rohingyas living in the country.
Underground water level has already gone down, which will create an ecological imbalance. Moreover, excessive plastic use in and around the camps is creating another environmental hazard.
"We would like to propose two simple actions -- ban using plastic in the camps and introduce plastic alternatives," he said.