Punak fair in Lalmonirhat amid high risk of Covid
A fair of the Police Women Welfare Association (Punak) is being held in Lalmonirhat since January 12, despite the district being at high risk of coronavirus infection.
Many locals fear that the virus will spread more due to the gathering centering the fair.
Various games including circus have been organised for the fair. Thousands of visitors are flocking there everyday. Many visitors do not wear mask and do not follow the rules of hygiene. Many spectators from border areas and land ports are also flocking at the fair.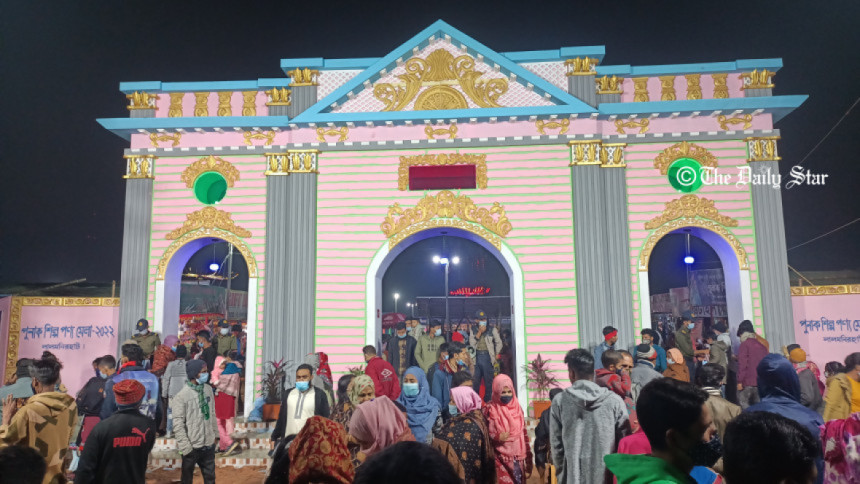 The fair is being held at the Railway Shaheed Hossain Suhrawardy field in the city. Despite demands by concerned locals to close the fair, no action has been taken by the police so far. The health department and the district administration are also silent.
Alamgir Hossain Babu, who visited the fair with family members to meet their demand, said that the fair is spreading Covid-19 among the people of Lalmonirhat.
Another such visitor, Rashidul Islam demanded immediate closure of the fair.
"The fair has one-month approval. We have not received any government instruction yet to close the fair," said Additional Superintendent of Police (ASP) Rabiul Islam of Lalmonirhat.
Any instruction by the government in this regard will be obeyed, he added.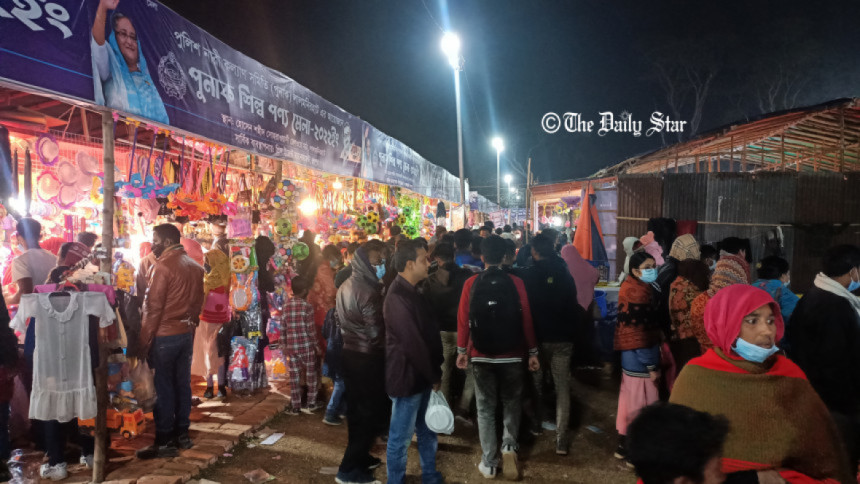 However, Lalmonirhat District Civil Surgeon Nirmalendu Roy refused to comment on the matter.
Additional deputy commissioner (revenue) of Lalmonirhat, TMA Momin said that a meeting will be held soon to decide on the Punak fair.