Prophet remarks: March to Indian High Commission starts from Baitul Mukarram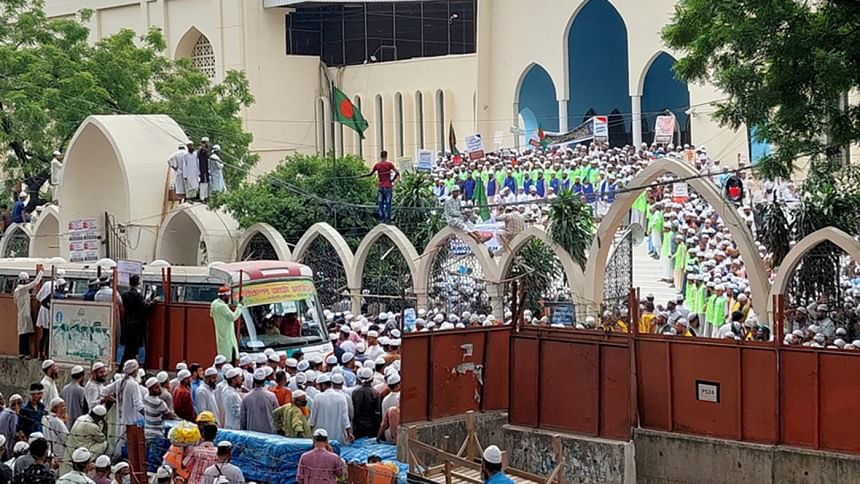 At the initiative of Islami Andolon Bangladesh, a protest against the offensive remarks by suspended BJP leaders on Prophet Muhammad (PBUH) has started at the north gate of Baitul Mukarram National Mosque at 11am today.
At the end of the rally, a march to the Indian High Commission in Dhaka started at 12:05pm to submit a memorandum. The march is being led by the party's Amir Mufti Syed Muhammad Rezaul Karim of Charmonai.
Protesters started arriving at the north gate of Baitul Mukarram since morning. Vehicle movement is stalled as the activists are stationed on the road in front of Baitul Mukarram Mosque. This has created traffic congestion in Dhaka's Paltan, Press Club area.