Price hike: Left alliance calls countrywide strike on March 28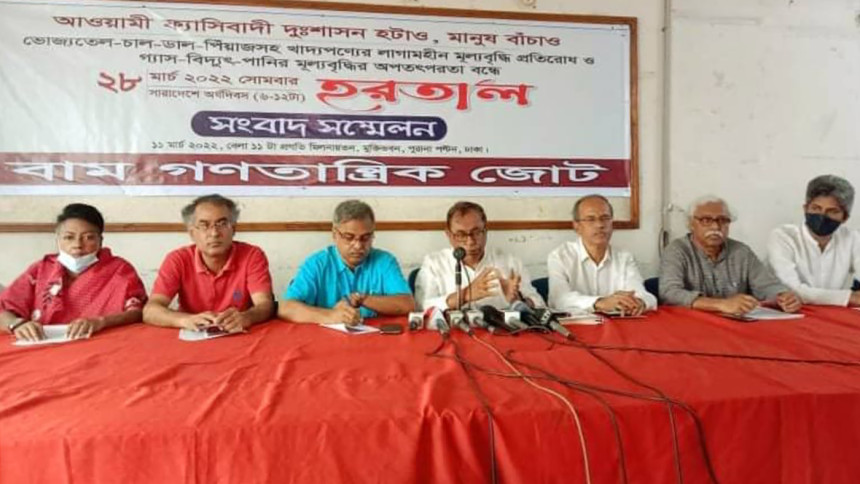 Left Democratic Alliance, a platform of eight left-leaning political parties, today called a nationwide half-day general strike on March 28 protesting the hike in prices of daily essentials.
LDA coordinator Saiful Huq made the announcement at a press conference at Mukti Bhaban, the office of the Communist Party of Bangladesh (CPB), in the Dhaka's Paltan area.
The strike will be observed from 6:00am to 12:00noon around the country on the day.
Saiful, also general secretary of Biplobi Workers Party, said they will hold different programmes including rallies, meetings and distribute leaflets to make the strike successful.
He urged the people of the country to come forward to make the strike a success for the sake of their own survival.
CPB General Secretary Ruhin Hossain Prince, Socialist Party of Bangladesh General Secretary Bazlur Rashid Firoz and Chief Coordinator of Ganasanghati Andolan Junaid Saki among others, spoke in the programme.