Presidential election on February 19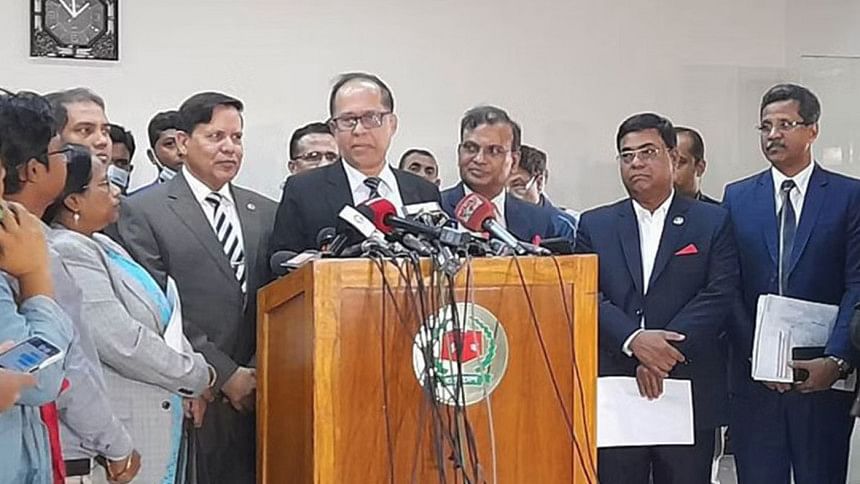 The next presidential election will be held on February 19.
Chief Election Commissioner Kazi Habibul Awal announced the schedule today after a meeting of election commissioners at his EC office in the capital.
The CEC said submission of the nomination will take place on February 12.
Scrutiny of nomination papers will be held on February 13 while the deadline for withdrawal of candidature will is February 14, he said.
On April 24, 2018, President Abdul Hamid took oath as head of state for the second consecutive term, which will expire on April 24 this year.
Hamid's first five-year tenure had expired on the same date in 2018, after he took office in 2013.
According to Article 123 of the constitution, the presidential election must be held 90 to 60 days before the expiry of the five-year term.
And as per the constitution, Hamid cannot become president for another term, as he was elected for two terms.