'Polls will be transparent'
Hopes Australian high commissioner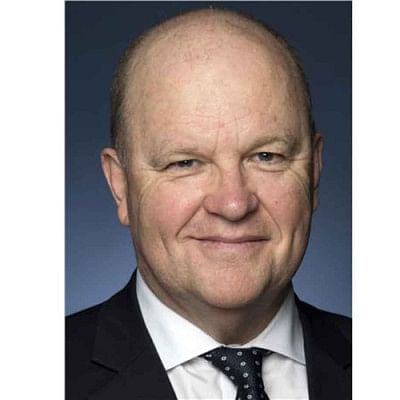 Australian High Commissioner to Bangladesh Jeremy Bruer yesterday said Australia hopes that Bangladesh's next general election will go well and be transparent.
Jeremy Bruer, while on a courtesy visit with Chief Election Commissioner Kazi Habibul Awal, also inquired about the last-minute "chaos" in announcing the unofficial results of Cumilla City Corporation on June 15.
"It was a very good and productive discussion," Bruer told reporters, coming out from the meeting, at the Nirbahchan Bhaban in Dhaka's Agargaon.
"We also discussed the caretaker provision that worked in Australia's electoral system," he added.
CEC Awal hoped that the next general election will be better in all aspects.
"He [Jeremy] hoped that our election will go well. He expressed his desire to observe the next general elections," said the CEC.
On June 8, US Ambassador in Dhaka Peter Haas -- after a meeting with the CEC -- said the US wants a general election in which the Bangladeshi people can choose their leaders and holding a credible election is the job of the EC and the entire society. 
The incumbent election commission took the office on February 27 and started holding a series of talks with political parties soliciting their opinions about how a free and fair election can be held.
Under the constitutional provision introduced in 2011, a national election must be held within 90 days before the five-year term of the current parliament expires.
The Election Commission has to conduct the general elections any day November 1, 2023, to maintain that.