Police turn AL man into BNP activist, put him behind bars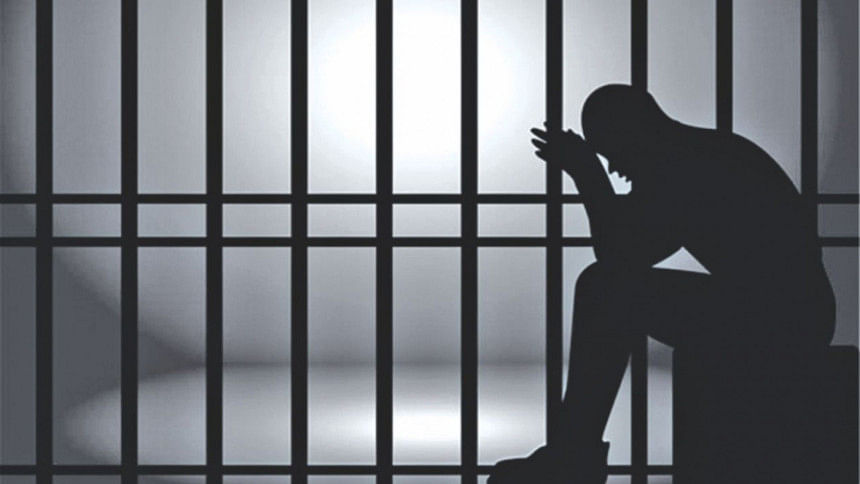 He has been actively involved in Awami League politics in the capital's Kalyanpur area for over a decade. Local ruling party leaders know him quite well.
But what happened recently left Nizam Jomadder, 50, an AL member at ward-11, dumbfounded.
Mirpur police arrested him on November 1 in a case filed around six months ago against Jamaat-BNP men on charges of blocking roads and attacking police in Mirpur.
The incident had left several cops wounded.
He is not among the 10 named accused in the case, which also brought accusations against 300 to 350 unnamed people.
A team of Mirpur police detained him from his shop on the day, and showed him arrested in the case.
Sub-inspector Motiur Rahman in the forwarding letter placed before a Dhaka court identified Nizam as the former vice-president of BNP's ward-11 unit and an active member of the party.
Nizam, who recently got out on bail after being in jail for a month, dismissed the police claim. "I'm involved with Awami League and never did BNP politics," Nizam told The Daily Star recently.
I've known Nizam for a long time and seen him in Awami League rallies and processions.
To verify Nizam's claim, this newspaper contacted several leaders of AL's ward-11 and its unit-4 in Kalyanpur Pora Basti (slum), where Nizam has been living with his family for decades.
"I've known Nizam for a long time and seen him in Awami League rallies and processions," said Mohammadullah Kawsar, president of AL ward-11.
Kazi Emdad Hossain, who has been president of unit-4 for three consecutive terms, said Nizam has been active in AL politics since 2008.
According to the copy of an AL membership card local party leaders gave this newspaper, Nizam's party membership number is 36. The card was issued on December 8, 2017.
Right after Nizam's arrest, several unit leaders went to the police station demanding his release but to no avail.
Emdad said, "Nizam's wife met and requested us to do something, but we failed to save him from the case."
Meanwhile, Nizam submitted an application to Jashim Uddin Mollah, deputy commissioner of Mirpur division police, on December 5, seeking his help to stop the harassment. He also attached the document of his AL membership.
Contacted recently, Jashim said he has been investigating whether Nizam is innocent, and after the probe, he will take necessary steps.
"Regardless of whether he [Nizam] is involved with Awami League or BNP, if he has been harassed, I will take necessary action," the DC said.
Asked whether police have any proof of Nizam's involvement with BNP and in the Mirpur incident, SI Motiur of Mirpur Police Station said an officer brought Nizam and identified him as the former BNP leader. "I just wrote the forwarding letter and produced Nizam before the court."
When this correspondent asked for the name and phone number of the officer who detained him, Motiur said he could not recall immediately.
Nizam, who runs a firewood shop at Kallyanpur Pora Basti, recently said he does not even know in which case he has been framed.
Documents show SI Ashiqur Rahman of Mirpur police filed the case on May 17. As per the case statement, being instructed by Jamaat ameer Dr Shafiqur Rahman, a procession carrying a banner of Jamaat was brought out to destabilise the situation.
Nizam said he had to spend around Tk 1 lakh for the court battle so far and has borrowed the money from relatives and neighbours.