Police fire teargas as RMG workers block Mirpur roads, vandalise vehicles
Police fired teargas shells as workers of different garment factories blocked roads in Mirpur-13 area of the capital this morning.
Helena Parvin, a sub-inspector of Kafrul Police Station, said that the workers took to the streets around 8am and vandalised a number of vehicles, halting traffic movement on the road.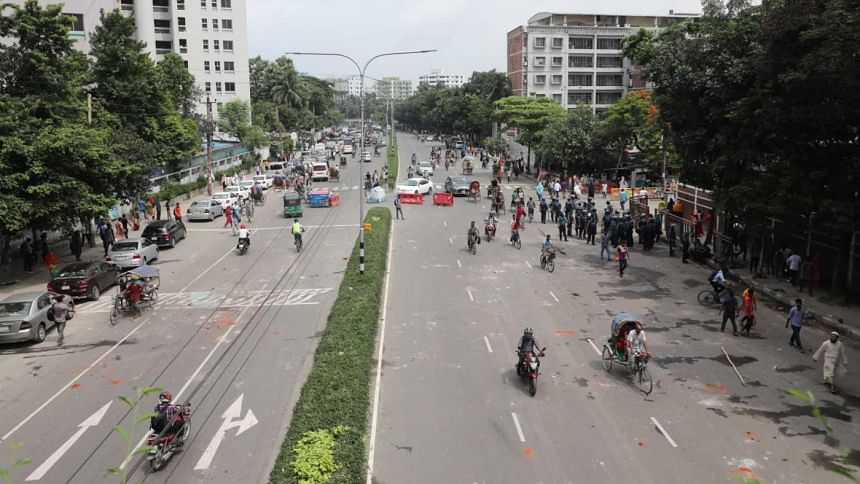 Police had to charge batons and fire teargas shells to disperse the workers, she added.
When the workers blocked roads in Miupur area yesterday (June 5, 2022), they said that while his salary has not been increased in a long time, the cost of daily essentials such as oil and rice has risen significantly.
"Living like this is nearly impossible, so we took to the streets to demand a wage increase," he added.