PM warns of plot to stir instability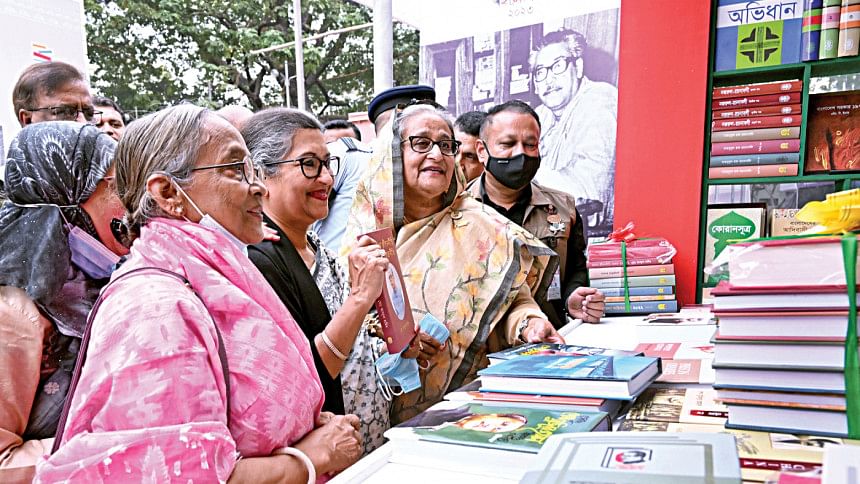 Prime Minister Sheikh Hasina yesterday blasted those who argued for an unelected government and said that there were conspiracies in motion to destabilise the country.
"But I believe in the people. Our goal is to serve the country," she added.
The premier made the remarks while addressing the inaugural ceremony of the month-long Amar Ekushey Book Fair-2023, the annual event of book lovers and publishers in the capital.
She opened the country's biggest book fair in the afternoon, joining the ceremony in person on the Bangla Academy premises after a three-year break due to  Covid.
Hasina said there were some "wise persons" in the country who argued in favour of an unelected government.
"But this goes against the constitution."
The PM said her government took steps to uphold the overall democratic process. "Bangladesh has witnessed development thanks to the continuation of democracy."
She said her government has been able to keep the wheels of the country's economy moving against all odds.
She also mentioned that the transparent ballot box and preparing electoral rolls with photographs had been introduced in accordance with the proposal of the Awami League-led grand alliance to hold elections in a free and fair manner.
The party gained public support through its work, she added.