PM urges Bangladesh's dev partners to help implement Delta Plan 2100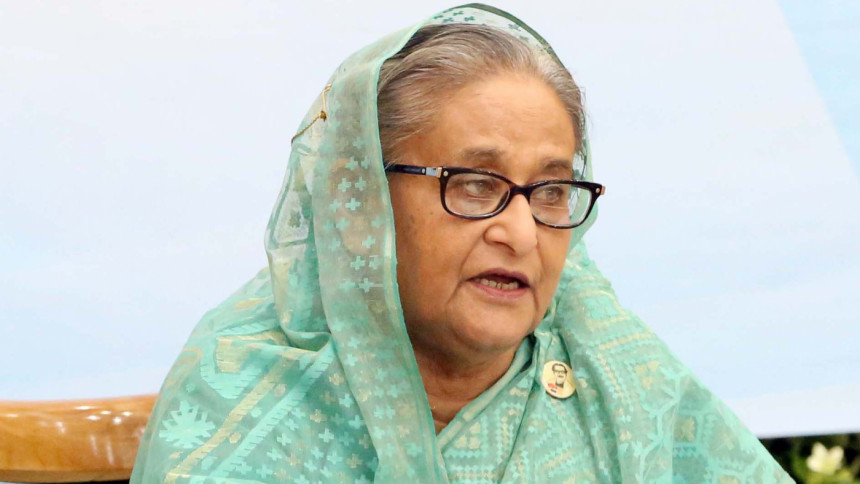 Prime Minister Sheikh Hasina today urged the country's development partners to help implement the Bangladesh Delta Plan 2100 that seeks sustainable development for future generations.
"The cooperation or participation of all at home and abroad – our friendly countries or development partners – is absolutely necessary in every field of knowledge, technology and exchange of experiences, starting from financing," she said while opening an international conference on the Delta Plan 2100 through a videoconference from Gono Bhaban.
The premier said the 100-year Delta Plan, approved by her government in 2018, is a techno-economic master plan based on information technology and knowledge.
"Its phased implementation will require about 2.5 percent of GDP by 2025," she added.
The event titled "Bangladesh Delta Plan 2100 International Conference: Issues and Challenge of Implementation" started in the morning at a city hotel with participation of policymakers, researchers, teachers, development activists and development partners from home and abroad.
Hasina said her government has adopted the Delta Plan not for today, rather for making Bangladesh sustainable for the future generations of the next century. "Since Bangladesh is a Delta, we'll have to develop the country in such a way so that its future generations can have a decent life," she said.