PM to unveil 25 dev projects in Rajshahi on Jan 29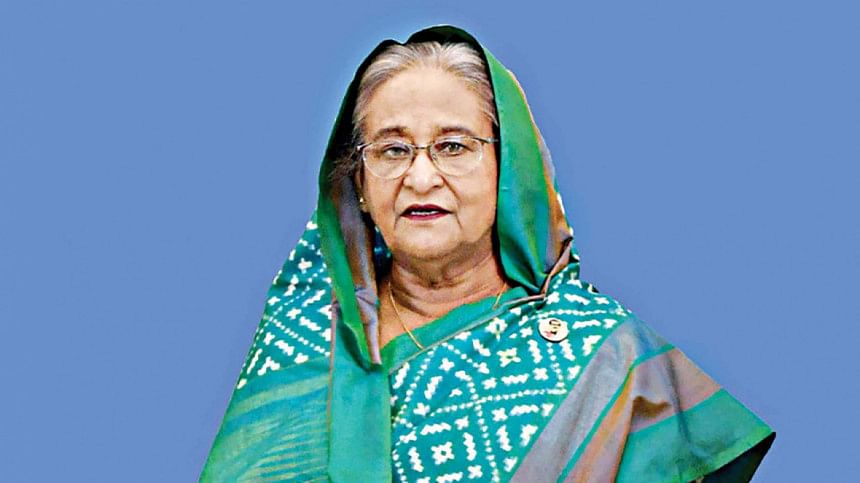 Prime Minister Sheikh Hasina will inaugurate 25 development projects completed at a cost of Tk 1,317 crore in Rajshahi city and across the district on Sunday.
At the event, she will also lay foundation stones of six new development projects across the city and district to be constructed at a cost of Tk 376 crore, including the new Tathya Bhaban Complex in the city.
The recently completed development projects include: Flyover at Mohanpur Rail Crossing, Rajshahi Police Headquarters Building, Rajshahi Civil Surgeon Office building, Sheikh Russel Shishu Park, two-storey hostel with six-storey foundation for Girl Students of Rajshahi Government Girls College, five-storey academic building at Rajshahi Charghat Technical School and College, Multipurpose Bhaban at Rajshahi Medical College Hospital, Padma River Protection Dam at Charghat and Bagha upazilas in Rajshahi, Land Reclamation and Increasing Navigation through Padma River Dredging at Charghat and Bagha upazilas.
After inaugurating the projects, the prime minister will address a public rally at Rajshahi Madrasa Ground to be arranged by the district Awami League in the afternoon.
PM Hasina will begin the Rajshahi tour by attending the passing out parade of the probationary assistant police supers of 38th BCS Police Cadre at Sardah Police Training Academy.
A total of 97 ASPs from BCS Police Cadre 38th Batch are participating in the year-long training at the Sardah Police Academy.