PM orders building a Padma Bridge museum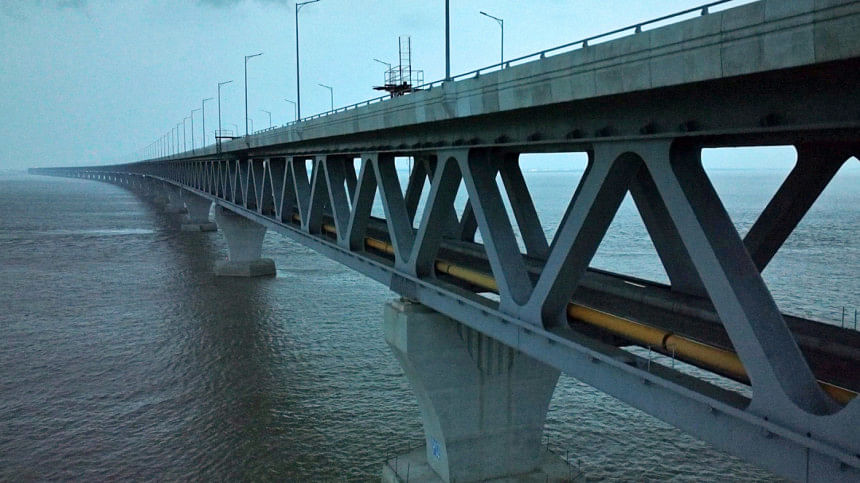 Prime Minister Sheikh Hasina yesterday directed the authorities concerned to set up a museum at the Bhanga end of the Padma bridge to commemorate the country's landmark achievement.
The museum will preserve the equipment used to construct the 6.15 kilometre-long bridge on the Padma river, Shamsul Alam, the state minister for planning, told media after the meeting of the Executive Committee of the National Economic Council (Ecnec) chaired by Hasina.
On the day of the inauguration of the Tk 30,193 crore structure, Hasina will take group photos with everyone involved in its construction.
"From common workers to ministers, no one will be left out of the photos," Alam said, adding that the group photos will be displayed in the museums and their names will be etched on a wall.
Bhanga has been chosen for its scenic beauty and the necessary amnesties, said Mamun Al Rashid, member of the planning commission.
The museum will be close to the observation deck that is currently being erected. A five-star hotel is also in the works, he added.
Padma bridge will be inaugurated by Hasina on June 25.