PM cherishes bangles gifted by tea workers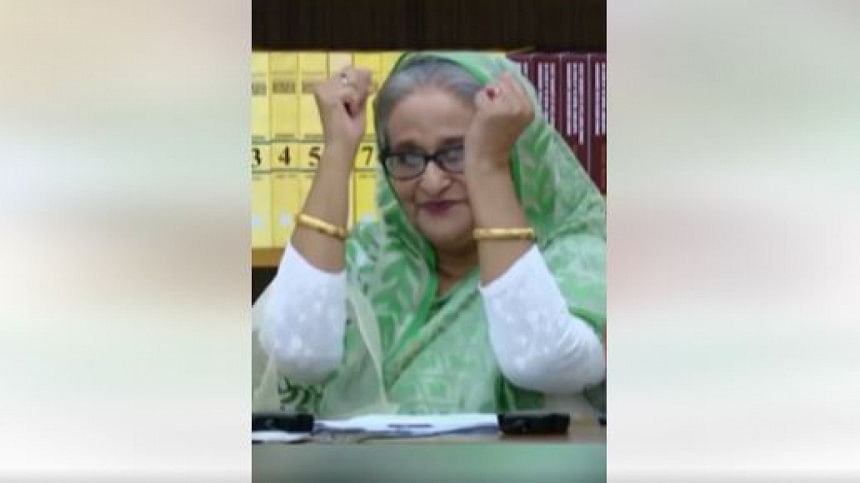 Prime Minister Sheikh Hasina yesterday (September 3, 2022) greeted the tea workers from the core of her heart for the bangles they gifted her during their visit to Gono Bhaban.
"I am currently wearing the gift in my hand," she said while talking to the tea workers during a virtual meeting yesterday.
The premier showed off the bangles and fondly recalled the moment she received the gift, in a video shared on Awami League's verified Facebook page.
She sincerely appreciated the gift, saying, "I know you must have saved your hard earned money and put it together to get this priceless gift for me. I will forever cherish these."