Panchagarh, Magura set to become first "zero-homeless" districts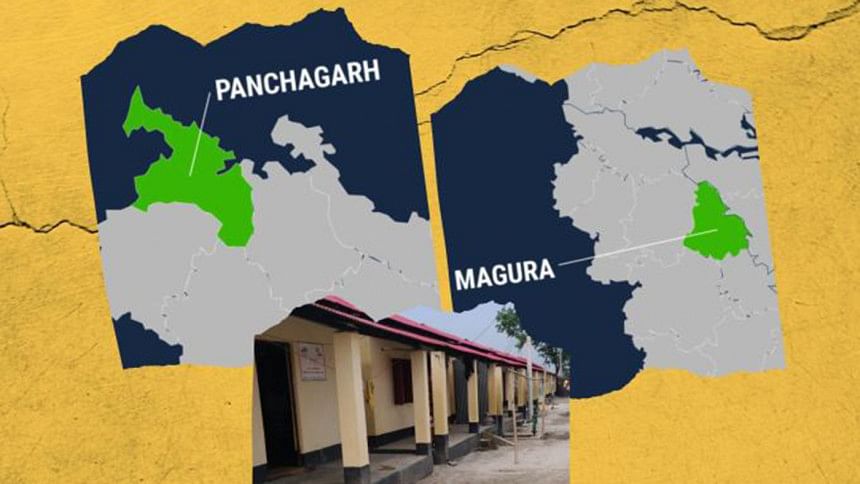 With the handover of more than 26,229 houses to homeless people of five districts of the country, the government is set to declare Panchagarh and Magura as the first "zero-landless" or "zero-homeless" districts of the country.
Prime Minister Sheikh Hasina will make the announcement on July 21, 2022 following handover of the houses under the third phase of Ashrayan-2 project, said her Principal Secretary Ahmad Kaikaus at a press briefing at the Prime Minister's Office yesterday (July 18, 2022).
Handover of the houses, along with land, came as part of the government's initiative to provide houses to all landless and homeless families on the occasion of "Mujib Year" as the prime minister promised that "no one will remain without a home in Bangladesh".
Each home unit has two rooms, a kitchen, a toilet and a veranda – costing Tk 259,500 without tax and VAT. The cost is Tk 330,000 with tax and VAT.
Alongside the houses, the ownership documents of two decimal land are given to each family.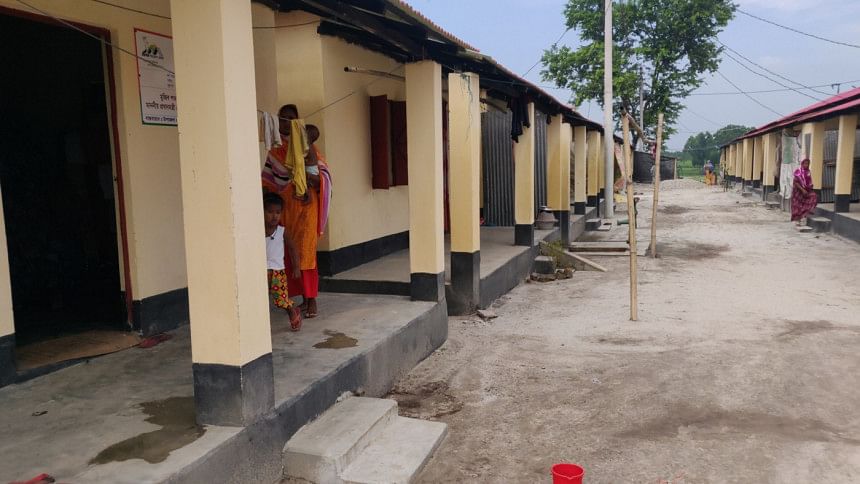 Earlier, the government had provided 63,999 houses on January 23, 2021 in the first phase, and 53,330 houses on June 20, 2021 in the second phase under Ashrayan-2.
In the third phase, approval was given to build 67,800 houses. Of those, 32, 904 houses have been handed over while 26,229 will be handed over on July 21 and rest 8,462 houses are under construction.