Once a place of comfort, now lies abandoned
Renovation work of Pantha Kunja Park remains halted for three years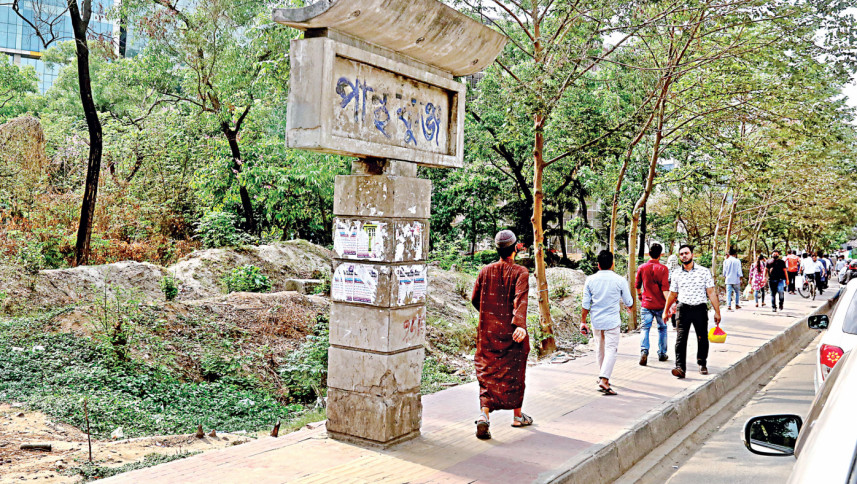 On hot summer days, when the scorching heat would leave pedestrians exhausted, the park would serve as a resting place. Mornings would see clusters of people belonging to different age groups flocking for routine workouts. In the golden hours of the afternoons, the triangular park became a place for light chats.
However, the scenes drastically changed for Pantha Kunja Park at Karwan Bazar intersection when Dhaka South City Corporation (DSCC) took the initiative to revamp it in 2018.
The initiative was taken to beautify the park under the "Various Infrastructure Development of Dhaka South City Corporation" project.
The allocation for this was about Tk 19.20 crore.
In September that year, renovation works started by covering the entire periphery with tin. A few days later, it was found that two to three pillars of the Dhaka Elevated Expressway project are expected to stand in the areas of the park.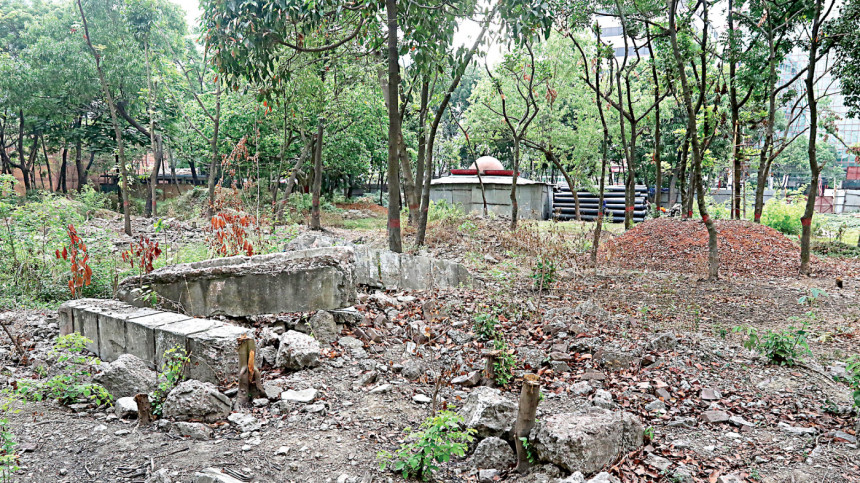 The renovation works were halted immediately. The entire scenery changed, turning the once calm and peaceful park into an abandoned spot.
Even after three years since the halt, works on the expressway have not yet started in the area. On the other hand, DSCC has barred public entrance to the park.
Pantha Kunja is not what it used to be. It has turned into a criminal den, with hijackers and drug dealers taking over the area, according to locals. 
When this correspondent visited the park recently, it was observed that the tin fence around the park was being removed.
Some cleaning inside the park also took place, but it's still too little.
This has been made possible under DSCC's recent initiative to renovate the park again. However, many changes are expected to be made to the previous design, considering the elevated expressway's construction.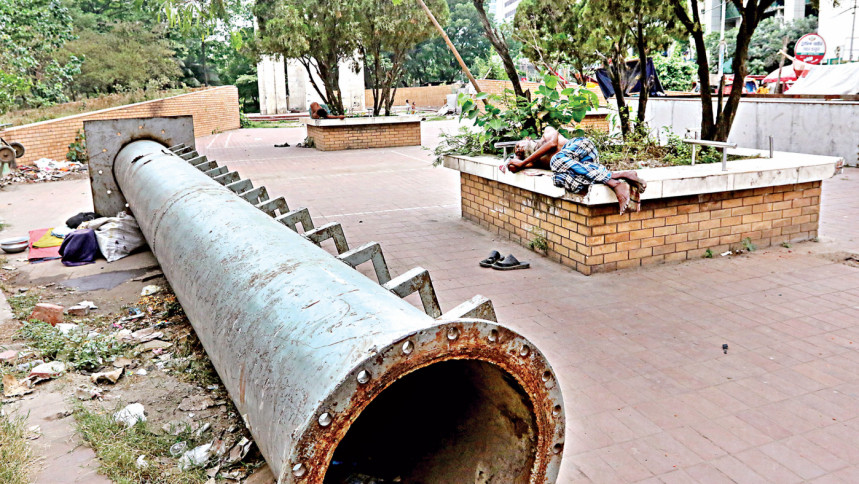 First things first, the park is being cleaned to make it suitable once again for the residents of the city.
A DSCC source said as per the earlier plan, several components of modernisation are expected to be introduced, including the construction of multi-storied buildings. However, the new plan has reduced the use of brick and concrete in the park, which will also have a walking path, seating and lights.
In this regard, DSCC superintendent engineer Munsi Md Abul Hasem told this correspondent that since the expressway would go through the park, the renovation work was halted. "We are planning to create a new design and make this park open to the public once again," he said.
When asked when the work will be completed, he said the architectural firm is expected to make the designs as they made them previously.
"After the designs are done, works will ensue. The park is expected to be open for all by June 2023."