Odisha train accident: Identities of 2 injured Bangladeshis confirmed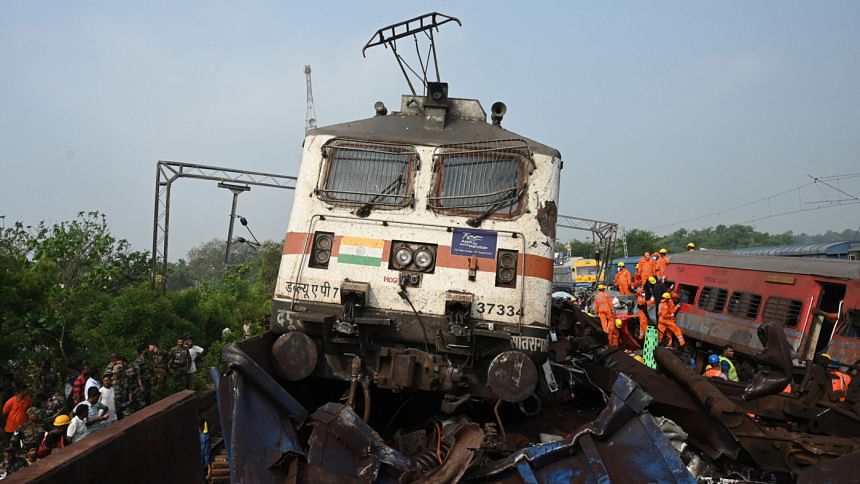 Two Bangladeshi citizens from Rajshahi and Bogura are among the injured in India's one of the worst rail disasters in Odisha last night.
Of the injured, Russel-uz Zaman, 27, from Rajshahi was a passenger of Chennai-bound Coramandel Express from Shalimar near Kolkata, a senior official of Bangladesh Deputy High Commission in Kolkata confirmed to The Daily Star.
He said a relative of Russel had called the Bangladesh diplomatic mission in Kolkata and informed about his admission to a hospital in Balasore, about an hour's drive from the accident site.
The relative told the Bangladesh mission that Russel was shifted from one hospital to another and that the two had telephonic contact late last night.
However, there has not been further communication with him, the deputy high commission official quoted the relative as saying.
Another Bangladeshi was identified as Habibur Rahman from a list of injured passengers of Coramandel Express released by "Nabanna," the West Bengal state secretariat today.
The deputy high commission official said Habibur hailed from Bogura.
The accident has so far claimed the lives of 288 people and left 900 injured.