Nothing but AL's pride at stake
Zahangir's mother may mount a serious challenge to Azmat if polling is fair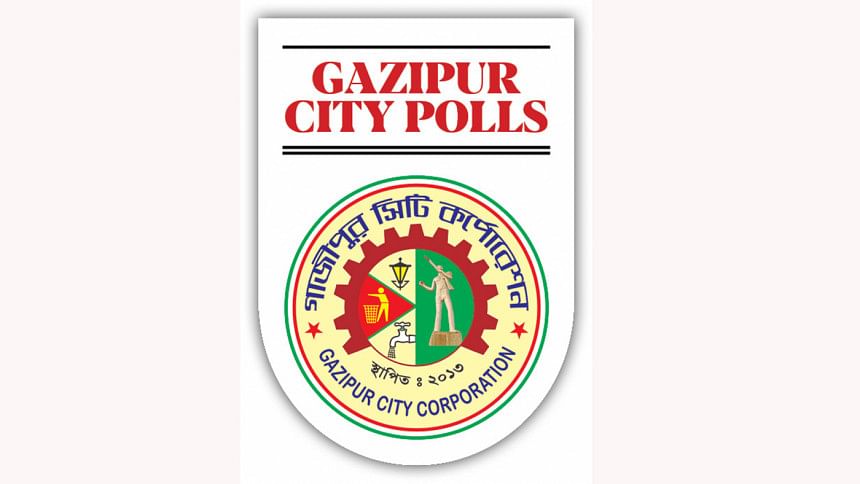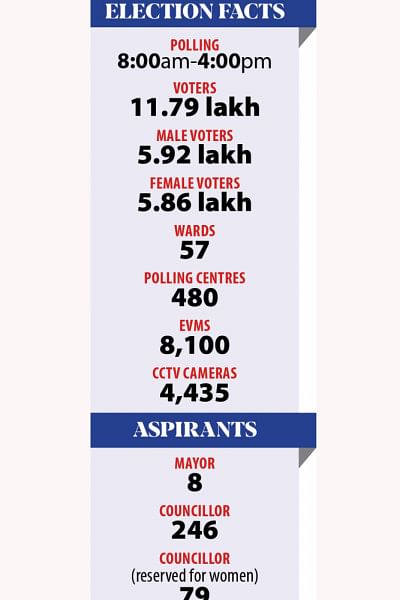 In a crucial battle of egos for the ruling Awami League, Gazipur city goes to polls to pick its mayor and councillors today, just a few months ahead of the general election.
Although the BNP boycotted the election, people are still paying close attention to the city as they want to see what the election day unfolds.
Everyone running for mayor, except AL nominee Azmat Ullah Khan, has expressed concerns over the voting atmosphere.
After Gazipur, city corporation elections will be held in four other cities. The national election is scheduled to be held either in December this year or January next year.
These local government elections hold major significance for political parties, the Election Commission (EC), and the government.
"With major opposition BNP absent in the election, the race will not be competitive at all," he said.
Although the government and the EC have made promises of a free and fair election, the constituents lack enthusiasm due to what many say is the BNP's absence.
Chief Election Commissioner Kazi Habibul Awal recently said the Gazipur city election was of paramount importance for the EC mostly because the national election was right around the corner.
The international communities are also keeping an eye on the election, he said, adding that Gazipur election should be a model.
But as soon as the aspirants hit their campaign trails on May 9, AL's dominance became all too obvious. The independents and the ones from opposition parties made repeated allegations of facing obstructions created by the ruling party. They also slammed the EC for what they said was its failure in ensuring a congenial atmosphere that would encourage constituents to cast their votes.
AL mayor nominee Azmat Ullah Khan and independent Zaida Khatun, who is the mother of former mayor Zahangir Alam, are the most talked-about candidates.
In 2013, Azmat ran for mayor and was defeated by BNP's MA Mannan. In 2018, Zahangir Alam got AL's blessings and became mayor of the country's largest city corporation.
But he was expelled from the party in 2021 and suspended as mayor. AL gave Zahangir amnesty this year but he was expelled again after he tried to run as an independent against the party pick. 
His mother Zaida is now the main challenge facing Azmat.
Speaking at a press conference at his home yesterday, Zahangir said he would make complaints to government high-ups and "foreign friends" if the election turned out to be unfair.
"I will provide documents so that they [administration] do not cause any trouble," he said.
Mohammad Jalal Uddin, president of Gazipur Zila Nagorik Forum, said, "If Azmat fails this time, his career in the city corporation politics will come to an end. That's why he is so desperate. The matter is different for Zahangir. He has already lost his political identity. Now he is trying to regain it through his popularity."
Noted local government expert Tofail Ahmed has said since the irregularities in the local government elections will be patronised by law enforcers and administration officials, these elections will not give any indication of the national election's outcome.
Gazipur City Corporation election is a continuation of the irregularities that started dominating Bangladesh politics in 2014, he added.
Azmat is confident that he will win because Gazipur is an AL stronghold. But Zahangir too is from AL and he has a large following among young voters.
Nearly half of the 12 lakh voters are garment factory workers. Their votes will be a deciding factor in the polls.
Returning Officer Faridul Islam yesterday said, "Senior officials of the commission and journalists will watch the voting on a big screen at the Election Commission building in Agargaon. If irregularities are seen, the Election Commission will take immediate steps."
Election Commissioner Brig Gen (Retd) Ahsan Habib Khan said, "We are keeping an eye on the election. All steps have been taken to make it free, fair and acceptable."