Not EC's job to make anyone win or lose
CEC tells election officials in Khulna city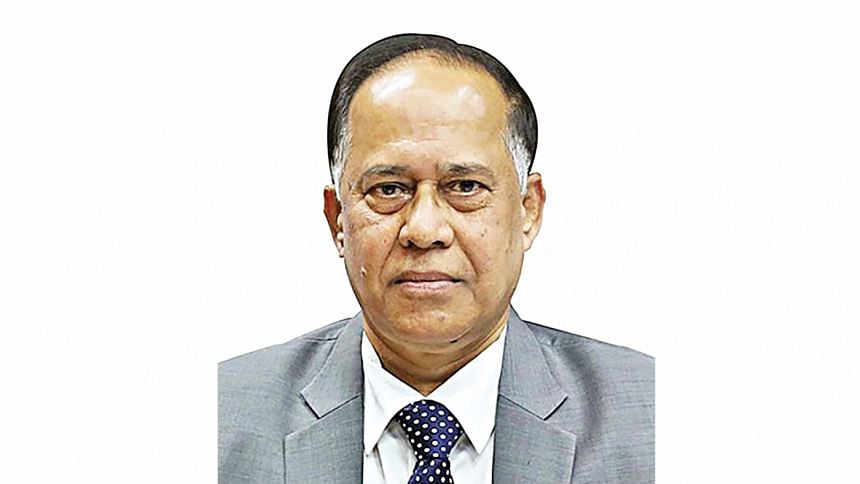 Chief Election Commissioner Kazi Habibul Awal yesterday said it is not the responsibility of the commission to make any candidates win or lose.
While briefing officials of Khulna City Corporation polls, he said the EC's job is to ensure that voters can cast their votes freely.
"Who is winning or losing the polls is never an issue of the commission. We will need to ensure that no voters face obstruction while he or she is exercising voting rights," the CEC said at the event at Khulna Government Girls' College auditorium ahead of the city polls on June 12.
He asked police and the local administration to make sure that every voter can go to the polling centres and vote without fear.
The CEC said elections should be held in a way that there remains no distrust among people. People have to believe polls will be free and fair.
He said the biggest responsibility of elections is on presiding officers. "You should take necessary steps so that things like scuffles cannot break out at polling centres and law and order remains under control."
"You have the legal power if any such situation arises. When you think voters cannot exercise their voting rights properly, you can stop the voting at polling centres temporarily and permanently," he said.
He also warned that the commission would take actions against election officials if they show any kind of negligence or remain silent even after noticing irregularities.
The CEC said election officials should ensure that no unauthorised person are present at the polling booths, adding that the commission would monitor the election from its office in the capital via CCTV cameras.
Awal said no presiding officers should feel that they are alone at the polling centres. "People get frightened when you are alone in any crisis. The Election Commission and the administration are with you always."
He also urged the polls officials not to take their jobs lightly. "Use your authority while working as election officials."