Char Bijoy popular with migratory birds, but hunters turning them away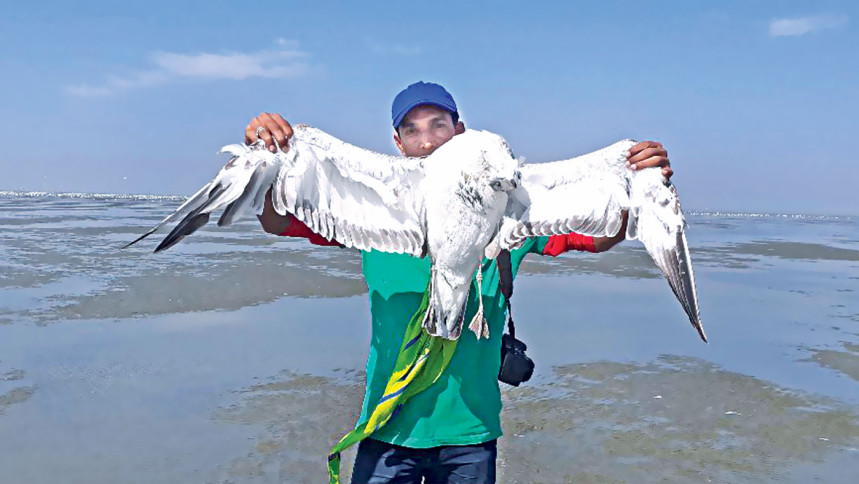 A new shoal covering ​​about 5,000 acres has sprung up in the deep Bay of Bengal, about 30 km south of Kuakata.
Tourists have dubbed it "Char Bijoy", after discovering it in the month of December in 2017. Due to the free movement of migrant birds and red crabs, the shoal has started attracting seasonal tourists, who mostly come from Kuakata on trawlers and speed boats.
This atmosphere is set to be aided by the Forest Department's plans. Abdullah Al Mamun, an official at the divisional level, said they're planning afforestation drives to make the char more permanent. The freshly planted trees can also provide migrant birds with shelter.
The char has also become a preferred destination for anglers, who flock to it during winter to make a good catch. During their stay, they prop up temporary residences to help with fishing and drying their haul.
Although the char gets submerged during monsoon, it resurfaces in winter. Due to lack of people, migratory birds have started to go there in numbers during the colder months.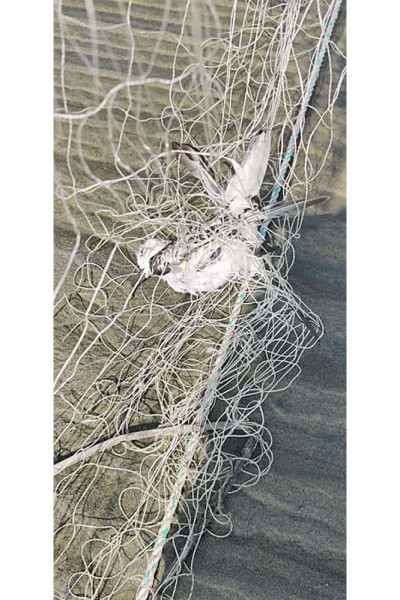 But everything isn't rainbows and butterflies. Talking to this correspondent, tourist Arifur Rahman said he saw around a hundred anglers fishing in the area. However, they were also seen setting up nets with bamboo to catch both native and exotic birds.
They then bring those ashore and sell, he said, mentioning that some of the birds simply die in trap.
"I saw a number of dead birds here. They were quite large in size. It seemed like the hunters trapped them but then left them to die," he said.
Meanwhile, Rumman Imtiaz Tushar, president of Kuakata Tour Operators' Association, said tourists' presence may push away the birds as well. "They [tourists] come on loud, engine-driven trawlers, which scare the birds."
He suggested that tourism authorities consider the noise pollution when regulating vessels on the route. During a recent visit, this correspondent tried to talk to some anglers and hunters at the char, but they refused to comment on the issue.
Contacted, Mollah Emdadullah, senior fisheries officer of the district, said they don't allow anglers to fish at the char, let alone trap migratory birds.
Kalapara UNO Abu Hasnat Mohammad Shahidul Haque said he's aware of the developments at the char. "We will soon take steps against illegal bird hunters and anglers."