'No talks held on visa policy'
Acting foreign secy on meeting with US official Rena Bitter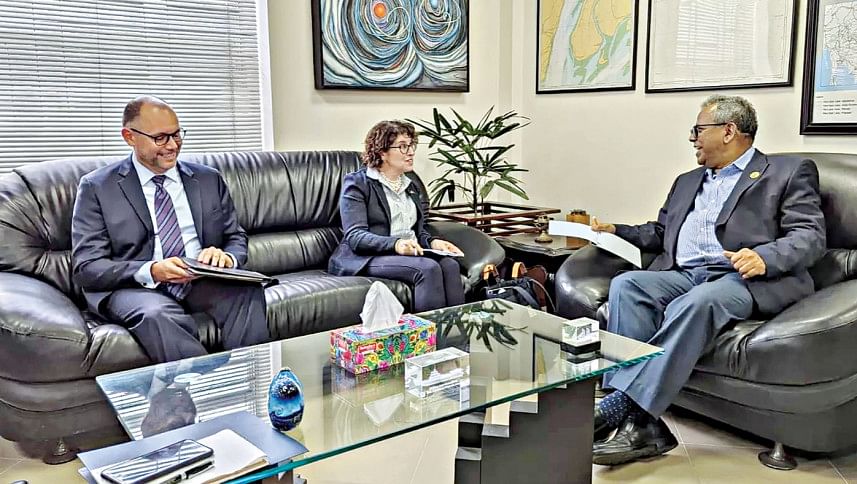 The US has assured Bangladesh of completing visa processing of Bangladeshis in six months, said acting Foreign Secretary Khurshed Alam.
The assurance came during a meeting between US Assistant Secretary of State for Consular Affairs Rena Bitter and Alam at the Ministry of Foreign Affairs yesterday.
"We had no discussion on the new visa policy [of the US]. She assured that the US embassy would complete the visa process for Bangladeshi students and other visa applicants in six months," Alam told reporters after the meeting yesterday afternoon.
Bitter arrived in Dhaka on Saturday on a two-day official visit after her visit to Karachi, Pakistan. Yesterday, she visited the US Embassy and met the embassy and consulate staff and observed consular operations.
After the meeting with Alam, the US embassy wrote on X (former twitter) that the US study and travel are booming.
"Increased interest in student visas, consular assistance to American citizens, and US efforts to reduce visa interview wait times were some of the topics discussed by Assistant Secretary of State for Consular Affairs Rena Bitter and Acting Foreign Secretary, Rear Admiral (Retd.) Md. Khurshed Alam." 
"Her trip underscores our deep and sustained commitment to the protection of US citizens overseas and the facilitation of legitimate travel and immigration to the United States," according to the US Department of State.