No proposal made to US for bringing BNP to polls
Says Momen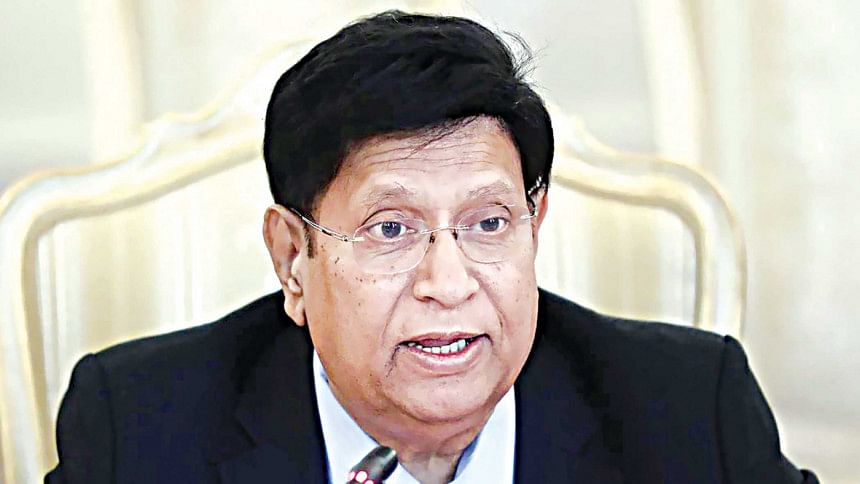 Foreign Minister AK Abdul Momen has said no formal proposal was made to the US to bring the BNP to the election process, although the party's election boycott came up during his recent meeting with US Secretary of State Antony Blinken.
"We want all parties. More or less all parties join the polls. But there is a political party which publicly says it won't take part in the election," he told reporters at the foreign ministry on Thursday.
He said if anyone intentionally avoids polls, it indicates they are afraid of the people.
As the issue of the BNP's election boycott came up in his discussion with Blinken, the foreign minister told the US secretary of state that he (Blinken) can look into whether they can make the party join elections.
"Bring them [BNP] if you can. It was just like that. It was not that we placed any such proposal," Momen said.
The minister said Bangladesh has a "very solid and independent" Election Commission, and its democracy is "very transparent". "Every person in Bangladesh believes in democracy; it [election] is a festival here. We want all parties in elections."
Referring to his meeting with Blinken, Momen said, "They gave much respect to my delegation."
The minister also visited Japan, Palau and Singapore after wrapping up his trip to the US. "My entire trip was very positive," he said.