No more brokers: DIP plans licensed agents for passport services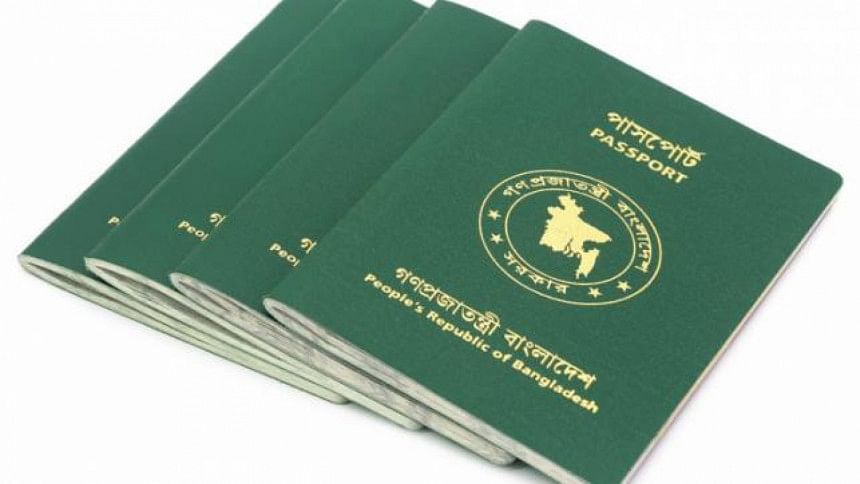 The Department of Immigration and Passports (DIP) has taken a plan to introduce licenced "agents" to help people get passports and renew them.  
The move is aimed at stopping harassment by brokers, who illegally charge passport seekers exorbitant fees for different services. The agents will have to be paid certain fees. A decision on the amount will be made later.
The agents will assist passport seekers in filling out application forms and providing the DIP with the applicants' biometric data and photographs. It will ease the workload of the passport office and make passport delivery easier, DIP Director General Maj Gen Mohammad Ayub Chowdhury said yesterday.
"We introduced the online application for e-passports. But sadly, a majority of the people, especially the migrant workers living abroad, don't have the technical know-how to apply for passports," he said.
Such applicants also face problems while depositing passport fees in banks. Finding no other way, they go to brokers and sometimes get cheated.
The agents will help the applicants with such procedures, Ayub said while addressing a views-exchange meeting with leaders of Passport and Immigration Reporters' Forum (PIRF) at the DIP headquarters.
Asaduzzaman and Ataur Rahman, PIRF president and secretary, and DIP Additional Director General Selina Banu and other high officials of the passport department were present.
DIP officials said they planned to introduce the agents as many service seekers blamed the passport office after being fooled by brokers.
The brokers, on the other hand, remain unaccountable.
A top DIP official, wishing not to be named, said the brokers were taking a huge amount of money from the service seekers.
"A section of the brokers are former and suspended DIP officials, who are well aware of the procedures of getting new passports or renewing them," the official said.
Sources said the DIP had already sought permission from the home ministry's Security Services Division (SSD) to appoint the agents.
The ministry took the proposal positively, the sources said.
The sources also said passport seekers would have to pay the agents certain fees for the services.
Contacted, SSD Secretary Md Mokabbir Hossain said many did not know how to apply online for passports and then they got cheated by brokers.
"We are planning to issue licences to agents. Once such agents are brought under a system, they can be held accountable," he told The Daily Star yesterday.
DIP officials said the agents would be appointed as per "passport agent" rules.
MRP ISSUANCE TO
RUN FOR 3 MORE YRS
With the launch of e-passport services on January 22 last year, the issuance of machine readable passport (MRP) passports was supposed to stop.
DIP DG Ayub Chowdhury said, "We had planned to launch the e-passport services in all our offices abroad in June last year but could not do so because of the pandemic. Now we're working in full swing to set up e-passport machines in all our missions.
"We have so far managed to introduce the e-passport system in five missions and it will be launched in eight others soon," he said, adding, "If no obstacle comes in our way and work goes on smoothly then we'll be able to launch e-passport services in all our missions within the next one year."
The five missions currently providing e-passport services are in Berlin (Germany), Athens (Greece), Washington DC (United States), New York (US) and California (US).
The eight other missions are in Seoul (South Korea), Bucharest (Romania), Dubai (UAE), Abu Dhabi (UAE), Muscat (Oman), Manama (Bahrain), Amman (Jordan) and Bagdad (Iraq), said officials.
DG Ayub Chowdhury said around 60 percent of the passport applications they get come from abroad while the rest are filed in the country.
"Once we set up e-passport machines in all our missions abroad, we will stop issuing MRP passports. But it still may take three more years," he said.
"Locally, we have already started discouraging applicants so that they don't apply for MRP passports. But we are still issuing such passports for various emergency reasons," he said.
The DG said they issued 67,364 MRP passports in the last 10 days.
The DIP issued around 11.81 lakh e-passports since the launch of such passports till September 27 this year, said officials.
Regarding delays in providing e-passports, DG Ayub Chowdhury said, "We are having some issues over giving pre-appointments. Applicants need online appointment for taking passports from three out of 72 passport offices. The three offices are in Agargaon, Uttara and Jatrabari."
The issues stemmed from the fact that everybody was applying at the Dhaka offices, instead of those in their home districts.
"We have no problem or queue in the other 69 offices. People can submit the application and provide the biometric data on a single day," he said.
The DIP official further said they were also facing problems in issuing new passports over delay in getting police verification.
Around 55,091 police verification reports are currently pending, he added.
According to rules, the reports should be submitted online within 15-work days for normal passports and seven days for the emergency ones.
According to DIP officials, some 25 passport officials have lost their job for having links with brokers in the last 12 years.
In a countrywide drive on September 5, some 500 brokers were jailed for different terms or fined during mobile court drives.
A good number of the brokers were engaged in passport-related activities, according to Rab, which participated in the drive.