No fertiliser crisis despite 2 plants' closure
Says agriculture minister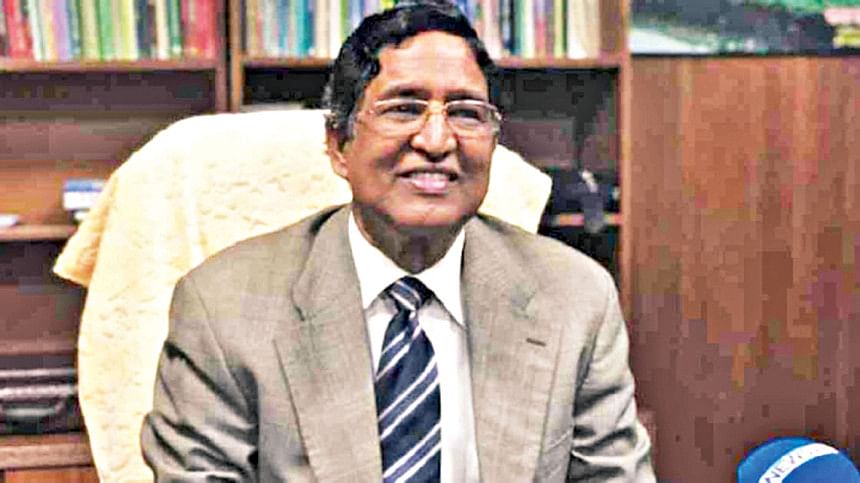 Agriculture Minister Muhammad Abdur Razzaque yesterday said there would be no fertiliser crisis in the country before the next boro season despite the closure of two plants amid gas shortage.
He said this at a press briefing at the agriculture ministry.
"We've talked to the high-ups. We've been told that there is little hope of getting gas. In that case, we'll have to meet the demand through imports."
Stating that price hike of fertilisers in the international market is a problem, Razzaque said the price shot up to $1,500 from $300-350 per tonne.
Though this will put pressure on the country's forex reserves, the government has decided to keep the supply of fertilisers uninterrupted, he added.
Asked if the government would increase the price of fertiliser, the minister said no decision was made yet in this regard.
"The prime minister is trying not to increase the prices. We used to provide a subsidy of Tk 8,000-10,000 crore on fertilisers, but the figure has now gone up to Tk 28,000-29,000 crore."
He said the farmers are the beneficiaries of the subsidy.
The state-owned Chittagong Urea Fertiliser Ltd and the country's largest urea fertiliser producer, Jamuna Fertiliser Company Ltd, suspended production this month due to shortage of gas.
Natural gas is used as a raw material to produce ammonia, a source of nitrogen essential for plants. Then, ammonia is processed and combined with other nutrients, including phosphorus and potassium which are essential for plants' growth, to produce different types of fertilisers.