New economic grouping: Washington wants Dhaka in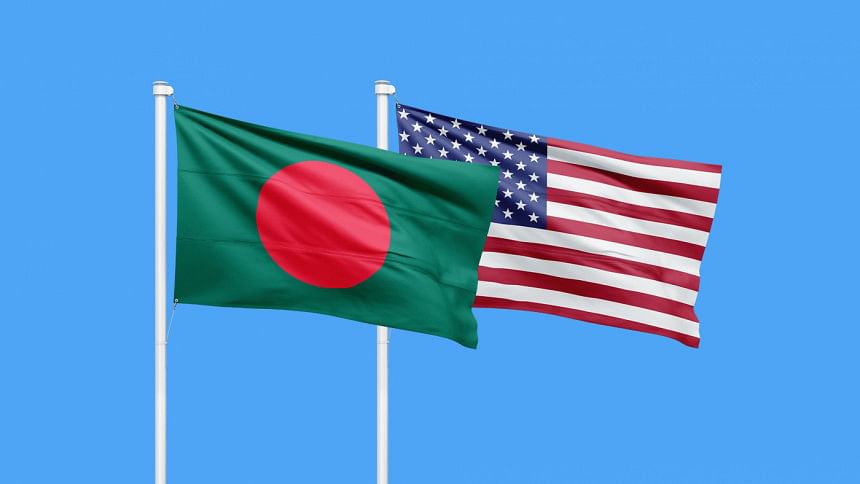 The US wants Bangladesh to join the Indo-Pacific Economic Framework for Prosperity (IPEF), a new regional trade initiative launched by Joe Biden in Japan yesterday.
Apart from the US, the initial partners of the IPEF are Australia, Brunei, India, Indonesia, Japan, Republic of Korea, Malaysia, New Zealand, the Philippines, Singapore, Thailand, and Vietnam, according to a White House Statement.
US Embassy Spokesperson in Dhaka, Bryan Schiller, in a message to the media said Bangladesh is an important regional partner of the US, which has been in contact with the government here about the IPEF since the partnership dialogue in March and at regular intervals in Dhaka and Washington.
"We look forward to continuing to exchange views on IPEF and the 21st century economic challenges it seeks to address, including the digital economy, clean energy transition, and supply chain resiliency," he said.
"I believe we'll win the competition of the 21st century together," said Joe Biden at the launch of the framework on his second day in Japan, where he also held talks with Prime Minister Fumio Kishida before joining a regional Quad summit.
Foreign Minister AK Abdul Momen has not made any immediate comment on whether Bangladesh would participate in the IPEF.
On various occasions he has said Bangladesh is not interested in any security alliance in the Indo-Pacific but is keen on socio-economic cooperation.
The statement said the IPEF will create a stronger, fairer, more resilient economy for families, workers, and businesses in the United States and in the Indo-Pacific region.