New dengue variant found
Repeated infections involving different variants may lead to severe cases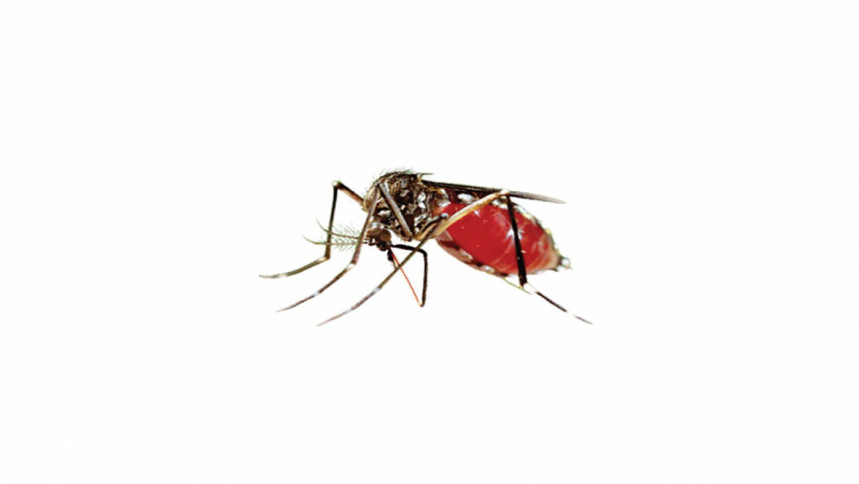 Bangladeshi researchers have detected a new variant of the dengue virus in the country. This implies that dengue patients are at higher risk of severe conditions, due to repeated  infections involving different variants.
According to the experts, the dengue virus has four variants -- DENV-1, 2, 3, and 4.
DENV 1, 2 and 3  were detected earlier, but DENV-4 has been detected in Bangladesh for  the first time this year, said an official of Directorate General of  Health Services (DGHS).
"We have tested samples from the dengue patients and found them carrying DENV-3 and 4 variant," said Prof Tahmina Shirin,  director of Institute of Epidemiology, Disease Control and Research  (IEDCR).
We are getting patients suffering from three diseases -- Covid-19, dengue and influenza. So, there is no chance to take it lightly if anyone has a fever.
However, she did not disclose the total number of samples tested, as this is an ongoing process.
Besides, DENV-2 was found in a Rohingya camp earlier this year, said another DGHS official.
According to HM Nazmul Ahsan, associate professor at Shaheed Suhrawardy Medical College and Hospital, if a person who was previously infected with one of the variants contracts dengue through a different variant, risk of mortality can also go up. But early detection of the infection and immediate hospitalisation can significantly lower the risk.
Nazmul found that most patients requiring hospitalisation this year had been infected before and are coming to the hospital in critical condition with haemorrhagic or plasma leakage and  diarrhoea.
"In our country sore-surveillance is low. If we could conduct this properly every year, then we would be able to accurately determine which variants are affecting people," he said.
Patients who are coming to the hospital are secondary patients, and  the number of primary patients are few, he said, adding that  everyone will have to focus on preventive measures.
"We are getting patients suffering from three diseases  -- Covid-19, dengue and influenza. So, there is no chance to take it lightly if anyone has a fever," he opined.
Emphasising on conducting Covid and dengue tests after fever, Nazmul said, "Severity of such diseases can be avoided if diagnosed early."
For dengue, a person will have to do an NS1 test on the first day of fever, he added. High fever, body pain and headache are some common symptoms of dengue.
"If the amount of sneezing and cough remains high, then we think it is influenza, and if there is less cough and sneezing with high fever, then we think it is dengue," Nazmul explained.
Dr Md Niyatuzzaman, acting director of Mugda Hospital, however, said  most of the patients they are getting have the "classic" dengue. These cases are less severe, but  every patient with dengue symptoms has to come to the hospital, and  doctors will decide whether the patient needs to be admitted.
According to DGHS data, 35 dengue patients were  hospitalised across the country in 24 hours till 8:00am yesterday. With  this, the number of confirmed cases this year reached 2,014. Five  died of dengue so far.