Nat'l Univ Main Campus: UGC suspends undergraduate admissions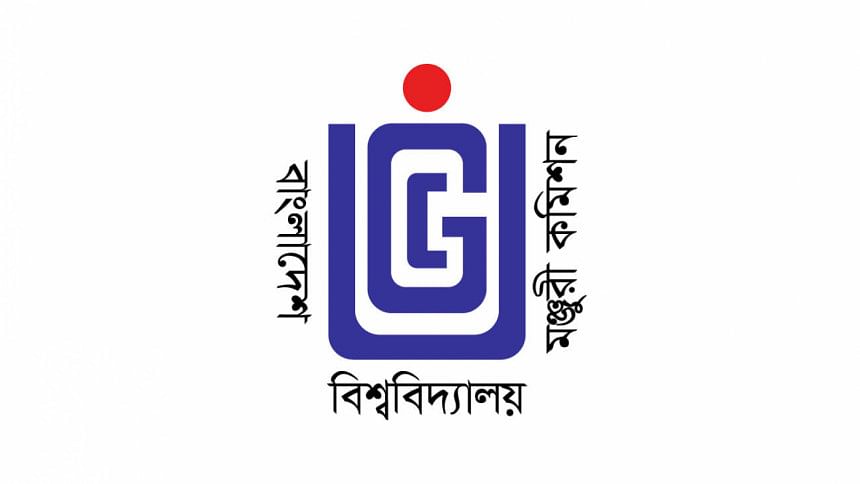 The University Grants Commission has suspended the admission process for undergraduate (honours) programmes for the 2022-2023 academic year at the National University's main campus.
An office order issued by UGC yesterday directed NU authority to halt all activities, including on-campus student admissions, for the undergraduate programmes.
Furthermore, UGC has asked NU authority to explain their decision to admit students to the on-campus undergraduate programme within five working days.
The commission made this decision on Monday, as mentioned in the office order, after finding that NU authorities were violating the National University Act of 1992.
On July 20, NU authorities published a circular on their website for student admissions to the undergraduate programmes in LLB, BBA, Tourism and Hospitality Management, and Nutrition and Food Science at its main campus in Gazipur.
Citing the 1992 act, the order stated that the university was established to oversee colleges, enhance curricula at both graduate and postgraduate levels, elevate educational quality, and improve teacher proficiency.
The order also referred to section 8 (1) of the act, which states, "All recognised teaching of the university in connection with the conferment of degrees, diplomas, and certificates shall ordinarily be conducted by the colleges, schools, and centres either alone or cooperatively, or in cooperation with the university, or in cooperation with any institution of any other university approved in this regard by the Academic Council."