Munshiganj clash: Shaon made accused the night he died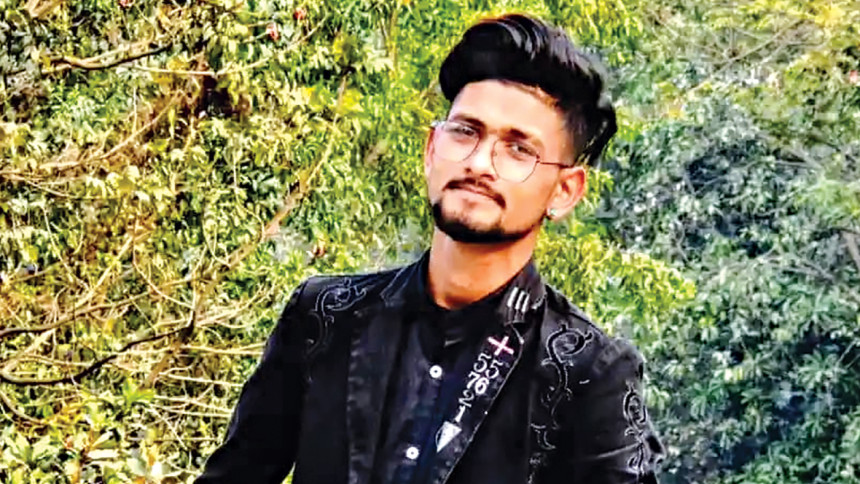 A case was filed against Jubo Dal activist Shahidul Islam Shaon on the same night he died of injuries suffered during a clash between BNP men and police in Munshiganj.
Shaon died at the Dhaka Medical College Hospital on Thursday night after suffering severe head wounds in the clash on Wednesday.
The same night in Munshiganj, Abdul Malek, a member of pro-Awami League worker's body Sramik League, named 27-year-old Shaon as the third accused in the case filed with Munshiganj Sadar Police Station.
He was among 52 named accused in the case filed over their involvement in "violence, damaging public property and setting fire to vehicles". Malek also accused 200 unnamed.
Asked why a dead man was made accused in the case, Sub-inspector Abul Bashar, investigation officer of the case, declined to comment.
Doctors at DMCH conducted the autopsy on Shaon's body around 3:00pm yesterday.
Jannatun Naeem, lecturer in the forensic department at DMCH, said, "Two of us performed the autopsy. We are investigating what caused the wound. Some evidence was collected from his wound site. Those will be tested."
Earlier, SI Shahidul Islam of Shahbagh Police Station completed the inquest report. He mentioned in the report that there were deep wounds on the right side of Shaon's forehead and the back of his head.
His family members claimed the wounds were from bullets.
Shaon was on life support since 11:00pm on Wednesday and died at 8:40pm on Thursday, his brother Sohanur Rahman said.
Meanwhile, Shaon's family members alleged that the authorities were reluctant to hand over the body because the family wanted to take it to Nayapaltan, where BNP's central office is located.
Sohanur said police told them to take the body directly to Munshiganj from DMCH and they would not hand the body over if it was taken to Nayapaltan.
His body was handed over to family members after Jubo Dal leaders went to the hospital and intervened in the matter. Shaon's namaz-e-janaza was held in front of BNP's central office in the evening.
He was buried in Munshiganj in the presence of some central BNP leaders around 10:00pm, a correspondent in Munshiganj reported.
Apart from the case filed by Abdul Malek, Munshiganj Sadar Police Station SI Mainuddin filed a case on Thursday accusing 313 named and another 800 unnamed people.
The main accused in the case filed by the SI is Munshiganj Sadar Upazila BNP Convener Md Mohiuddin.
At least 50 people, including several policemen, were injured in the clash during a BNP rally in Munshiganj's Muktarpur.
Shaon, district BNP activist Jahangir Hossain, 40, and Chhatra Dal activist Mohammad Tareque, 20, were injured as police tried to stop BNP from holding the protest rally.