Mp flouting polls code: EC's hands are tied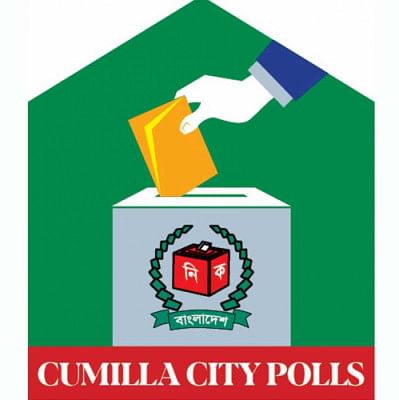 The Election Commission cannot do anything against a lawmaker if he "dishonours" the commission's directives, said Chief Election Commissioner Kazi Habibul Awal.
He came up with the remark yesterday after journalists drew his attention to Cumilla-6  Awami League lawmaker AKM  Bahauddin not complying with the EC's directive to leave his constituency ahead of the Cumilla city polls scheduled for June 15.
"We have sent a letter asking him to leave the area ... . If he doesn't honour it, we don't have anything to do.
"We have come to know that he [the lawmaker] has filed a case against the directive," said the CEC hinting that the commission would not do anything until a court delivers a verdict.
"We have some legal power. Some powers are partial and some are complete," he said.
The CEC was talking to journalists after a dialogue with former CECs, election commissioners and secretaries at the Election Commission Secretariat.
As per the electoral code, lawmakers cannot take part in any election campaign in city corporation polls.
Violating the code, Bahauddin has been campaigning for Arfanul Haque Rifat, the ruling AL-nominated mayoral candidate.
Amid such a situation, the EC on June 8 issued a letter to Bahauddin asking him to leave his constituency.
Later, he filed a petition with the High Court challenging the directive.
In response, the HC issued a rule asking the EC to explain as to why this directive should not be declared contradictory to the constitution.
Meanwhile, independent mayoral candidate Monirul Haque Sakku, who is the former joint secretary of Cumilla South District unit BNP, yesterday unveiled his electoral manifesto.
He served as the city mayor for two consecutive terms since 2012.
Citing that he undertook many development activities in the city, Sakku vowed to continue the development work, if he is re-elected.
Replying to a question, he said he would accept the polls result whatever it may be, if the election is held in a fair manner.
[Our Cumilla correspondent contributed to this report.]