A move to make ACC 'toothless'
TIB slams decision to give secretaries power to transfer, promote investigation officers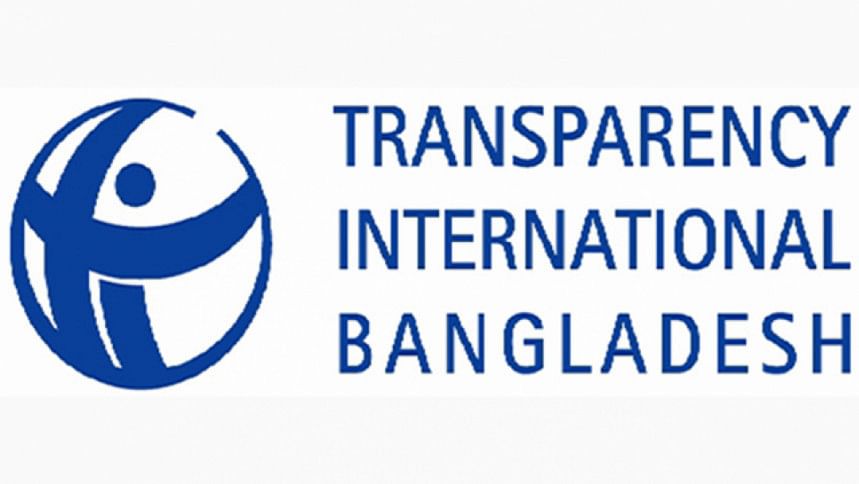 Transparency International Bangladesh has asked the Anti-Corruption Commission  to withdraw its decision of giving the commission's secretaries the ultimate power to transfer and promote investigation officers.
It is ultimately an awful move to transform the ACC into a government organisation like the now-defunct anti-corruption bureau, said TIB in a statement issued yesterday.
On December 18, the ACC published an order on "Delegation of Administrative and Financial Power". According to it, secretaries have been given sole authority to transfer and promote deputy directors and assistant directors, who are mainly involved in enquiry and investigation.
Mentionable, the secretaries remain attached to the commission for only a fixed period.
Earlier, such decisions would be taken by permanent members of the commission only.
"According to the corresponding act, the executive power is given to the ACC's chairman and commissioners. In what logic has the power been given to the secretary?" said TIB Executive Director Dr Iftekharuzzaman.
"Was the concern of ACC's power being curtailed considered when taking the decision? Did the commission decide this consciously?" he asked.
It is an ulterior move to transform the ACC into a "toothless tiger", he said.
"It is necessary to get logical answers to these questions. Why did the commission decide to hand over its power to the bureaucracy? This needs to be cleared up," he mentioned.
Expressing his frustration, Iftekharuzzaman said through the decision of giving "absolute power" to secretaries, the commission has destroyed the expectation of an independent and impartial commission.
TIB termed the decision to be against the prime minister's "zero tolerance" declaration.