Budget 2022-23: More tax for the rich
Excise duty on account balance over Tk 1 crore to increase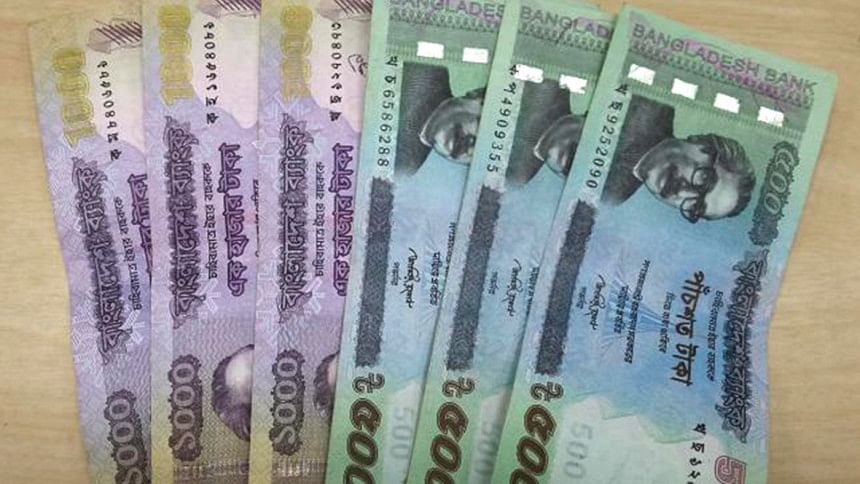 Bank accounts with upwards of Tk 1 crore in balance are set to face a higher excise duty next fiscal year as the government looks to collect more taxes from the relatively well-off to get close to the lofty revenue collection target.
In fiscal 2022-23, banks will deduct Tk 18,000 as excise duty from accounts with a balance between Tk 1 crore and Tk 5 crore in credit or debit at any time of the year, The Daily Star has learnt from finance ministry officials involved with the proceedings.
At present, the excise duty for such balance is Tk 15,000.
There were 165,951 bank accounts with a balance of Tk 1 crore and Tk 5 crore in debit or credit at the end of last year, according to data from the Bangladesh Bank.
The excise duty on accounts with a balance of upwards of Tk 5 crore will see a 12.5 percent increase to Tk 45,000 next fiscal year.
There were 54,219 accounts with such balance.
The excise duty will remain unchanged for the other slabs.
At present, there is no excise duty on account balance of up to Tk 2 lakh, in debit or credit, at any time of the year; for balance between Tk 3 lakh and Tk 5 lakh, the excise duty is Tk 150.
For balance between Tk 5 lakh and Tk 10 lakh, the excise duty is Tk 500. Accounts that have more than Tk 10 lakh but less than Tk 1 crore any time during a year face a Tk 3,000 deduction as excise duty by banks.
Bank accounts are the biggest source of excise duty, which saw the second-highest growth in collection in the first 10 months of the fiscal year, according to data from the National Board of Revenue.
Between July last year and April this year, Tk 2,811.6 crore was collected as excise duty, up 23.6 percent year-on-year.
The NBR is hoping to collect Tk 3,685.7 crore in excise duty this fiscal year.
Given the elevated inflation level and the recuperating economy, the NBR's options for tax hikes to meet fiscal 2022-23's collection target of Tk 370,000 crore -- its biggest yet -- are down to squeezing the rich.
The government is already planning a hike in duty for luxury items.
And the planned hike in excise duty on high balance accounts is not welcome by bankers.
"The receipts from imports would see a jump because of the spike in value and there has been decent growth this year too. So what was the need for this?" said a chairman of a bank asking not to be named.
The high-value accounts are mostly savings accounts and given people's purchasing power has decreased, a hike in excise duty would be a fresh blow.
"I would urge the government not to do this," he added.